Originally published in the September issue of the Notes on Antiracism, Justice, and Equity newsletter.
Environmental justice (EJ): "…the fair treatment and meaningful involvement of all people regardless of race, color, national origin, or income with respect to the development, implementation and enforcement of environmental laws, regulations and policies."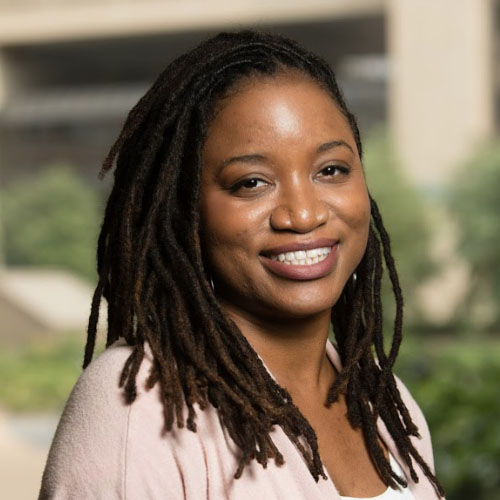 Storms don't scare me, in fact I like them. I'm fascinated by a storm's sensory experience: they come with sights, sounds, and even smells that remind you of how powerful and astounding nature can be. For some however, storms come with incredible risk. Those living on the Gulf Coast are intimately familiar with the destruction that can come from violent storms. Sixteen years ago, Hurricane Katrina ripped through the area killing more than 1,800 people, with another 705 still missing, and causing over $15 billion in damage. In 2017, Hurricane Maria devastated Puerto Rico and nearby islands, killing more than 3,000 people. And in 2020, in the midst of the pandemic, Hurricane Laura landed as a category 4 storm in Louisiana, causing $19 billion in damages and killing 77 people. Many people, including several of my own family members, are still in temporary housing as a result.
While it may seem that these catastrophes are non-discriminatory, the reality is that they impact low-income communities and people of color much more than other populations. Affluent people are able to build and afford more stable structures, pay for insurance, and evacuate as soon as they learn about a storm, but many do not have such luxuries. Nearly 75 percent of those displaced by Hurricane Katrina were Black, and many of them were not able to return home after the storm. A 2017 analysis by the Associated Press found that nearly 2 million Americans live within a mile of a Superfund site prone to major flooding due to climate change, an event that can spread toxic contamination. These 327 sites are mostly in low-income communities populated by people of color. Superfund sites in Puerto Rico and Houston saw major flooding in the 2017 hurricane season, and much of the damage remains.
In 2005, during a live benefit concert to raise money for survivors of Hurricane Katrina, Kanye West noted that Black Katrina survivors were being referred to as looters, while white survivors were referred to as those "looking for food." I also recall New Orleans victims, most of whom were Black and low-income, being referred to as "refugees," a term usually reserved for those fleeing war-torn countries. It's been many years, and the situation for Black people in this country has barely improved. In fact, some would argue that with the pandemic, hostilities between law enforcement and communities of color, and widening economic disparities, it has gotten much worse.
Environmental racism extends well beyond natural disasters. Food deserts, oil and chemical spills, and air pollution all threaten the lives and well-being of tribal members and communities of color across our country. The land, air, water, and food systems that we all depend on are not equal or equitably accessible. However, catastrophes are less predictable and usually disrupt already vulnerable living situations. Those who live outside of the southeast and Gulf Coast regions may ask why residents don't just permanently move. But leaving your house, community, or ancestral land is much more complex than renting a truck, and even more so for people from marginalized communities, who are often socially, financially, and emotionally reliant on one another and on the places they call home.
Public health has a lot of room to advance environmental justice. Our research, education, and community engagement has the ability to change the lives of people living at the intersections of climate change and structural racism. From writing policy, to advocacy, to measuring the impact of pollution, we all have a part to play. And they have to be race-conscious and justice centered. I would love to see more engagement around these issues as we implement the Strategic Plan for Antiracism. Our collective well-being is deeply connected to the health of the planet and how we engage with it. What can you do?
Toward justice,
Lauren Jones
Director, Diversity, Equity, and Inclusion
she/her/hers
Sign up to receive the monthly Notes on Antiracism, Justice, and Equity newsletter.