Structural racism is a known factor contributing to health, workplace and other inequities across the United States. A new School of Public Health study is measuring whether the field of health services and policy research (HSR) has made any significant progress to improve diversity and inclusion.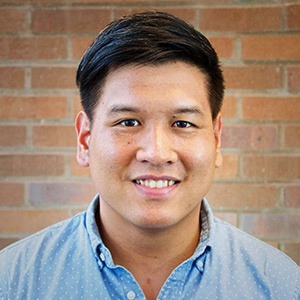 Health Policy and Management PhD student Tongtan Chantarat is co-leading the workplace culture study along with two other students from UCLA and the University of Louisville. Chantarat is advised by Associate Professors Eva Enns and Rachel Hardeman. The study is funded by AcademyHealth, the professional association for health services and policy researchers, and the Health Resources and Services Administration (HRSA). 
"I'm personally and professionally interested in diversity and inclusion," says Chantarat. "Academically, I research structural racism related to employment and the linkage between the diversity of the workforce and occupational health disparities. As a student of color who often finds myself being one of not many racial minorities in the room, I find this project particularly important."
The goal of the study is to evaluate the current professional climate within the health services research and policy (HSR) workforce, and understand to what extent institutions and organizations have responded to the Future of Diversity and Inclusion in Health Services and Policy Research report — a report commissioned by AcademyHealth in 2015 to develop recommendations for improving diversity and inclusion in HSR.
Chantarat's study includes two parts: 
A survey of HRS professionals, trainees, and students to assess workplace climate and culture in order to determine if organizations did anything meaningful to advance diversity and inclusion based on the 2015 report.

The survey is open to individuals involved in HSR-related work from all backgrounds — not just underrepresented groups.

The survey

will be open until Sept. 4.

Focus groups interviews with HSR professionals, trainees, and students to discuss and assess their individual workplace experiences. The focus group will be conducted via Zoom. Interested individuals can

contact the study team to determine their eligibility

.
Chantarat became connected with the study through his work as a member of AcademyHealth's Disparities Interest Group Committee. The three students got the idea of conducting the study following discussions with the committee about a 2018 paper showing that racial and ethnic minorities remained underrepresented in HSR despite the field's longstanding goals for diversity.
"This is a great opportunity as students because it allows us to apply all the skills we learned in class and we are responsible for all components of the study from beginning to end," says Chantarat. "We're designing and conducting the surveys and focus group, collaborating with AcademyHealth, communicating about it, and learning about how a policy-driven study is so much more than just gathering and analyzing data." 
As the U.S. moves toward dismantling structural racism and eliminating health inequities, it is important to ensure that the workforce reflects the diversity of the country and that talented people from all backgrounds are included and feel valued.
"This project is an opportunity to find out what's working, what isn't, and what people really think and believe should be done to improve diversity and inclusion," says Chantarat. "We're doing this study in collaboration with AcademyHealth, which means the organization can translate our findings into policy improvements and other related actions in real time."
The study will be completed by 2021. Chantarat and his collaborators plan to publish their findings in a peer-reviewed journal as well as submit a report to AcademyHealth and discuss it next summer at the organization's Annual Research Meeting.