With a new Presidential administration in the White House, it's a good time for policymakers to consider improved ways to invest in rural health to foster health equity. University of Minnesota School of Public Health Professor Katy Backes Kozhimannil and Associate Professor Carrie Henning-Smith research rural public health policy as leaders of the University of Minnesota Rural Health Research Center and the University of Minnesota Rural Health Program. The duo identified four key issues they think federal officials need to address in order to significantly improve the health of rural residents. Kozhimannil and Henning-Smith recently highlighted these priorities for rural health in a commentary published in the Journal of the American Medical Association.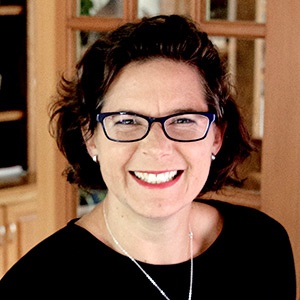 Increase rural representation
Kozhimannil and Henning-Smith say there's a critical need for increased rural representation in decision-making bodies at the federal, state, and local level. 
"If we're going to begin thinking about how to improve rural health and invest in rural communities, we need to make sure that there are people with lived experiences from those areas at the table to ask the crucial questions, guide dialogue, and inform decisions," says Kozhimannil.
The researchers point out that public health knowledge largely comes from an urban-centric perspective due to the fact that it's usually produced by universities in big cities. Those institutions frequently focus on solving the health problems plaguing the residents of cities because it's where the schools are located and the need is immense.
"Too often, though, we try to take what we learn in urban settings and apply it in rural areas without understanding that what works in a city doesn't necessarily work the same way in rural settings," says Henning-Smith. "On top of that, there is already so much knowledge and innovation in rural communities. If rural residents have a seat at the table and are given the needed resources, they can more effectively address issues without having to resort to using urban models and interventions."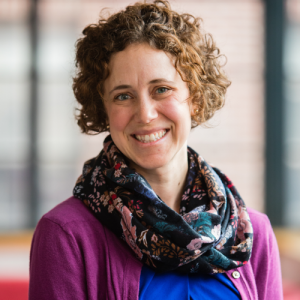 For improvements, the authors suggest that state and federal guidelines require that advisory panels and committees include rural representation. They also recommend that officials systematically review the structures that put people in power in the first place to ensure that they allow rural people to hold seats and help make decisions.
Expand broadband internet access and other resources
To thrive, rural communities need well-paying jobs, transportation, housing, healthy food, education, health care, and environmental safety. To facilitate this, rural residents must be able to connect with one another and participate in broader society, both virtually and physically. An important first step in establishing those connections is creating universal access to broadband internet. According to the Federal Communications Commission, 80% of American households without reliable and affordable broadband access are located in rural communities. 
"Broadband internet access in rural areas would expand access to health care via telemedicine and also could help address rural/urban inequities in education and employment as well as reduce social isolation," says Henning-Smith. 
The authors recommend that Congress pass measures, such as the Universal Broadband Act, which would classify broadband internet as a "universal service" — meaning it's required to be available in all areas — and fund its expansion. Congress previously passed a similar bill, the Rural Electrification Act of 1936, which brought electricity to rural communities as part of the New Deal.
Improve racial justice
In rural areas, 20% of people are Indigenous or a person of color — and the percentage is growing. 
"Rural areas from the Black Belt to the border region to the plains and the Mountain West have always been racially diverse — and people of color and Indigenous folks face the greatest health inequities in the U.S.," says Kozhimannil. "In fact, rural people of color suffer from more health inequities than urban people of color and rural residents who are white."
The health inequities in rural areas are exacerbated by a lack of many resources that public health practitioners rely on to help people be healthier. For example, rural areas have fewer parks, sidewalks, facilities, food banks, and other community assets that aid in promoting good health and well-being. Rural areas also often lack public transportation to help residents take advantage of opportunities to be healthier in their communities.
Industry is also a common source of racial injustice in rural areas. Most people — particularly people of color — in rural areas are largely employed by industries offering jobs that are physically difficult and place them at increased risk for injury. These industries include mining, logging, agriculture, fishing, and manufacturing among others. Employers often hire immigrants and offer them limited benefits — if any.
"During COVID-19, in many jobs if people weren't feeling well, they didn't have the ability to take a sick day, and instead, had to go to work to do a physically hard and dangerous job in close proximity to coworkers," says Henning-Smith. "Now, we've seen, for example, COVID-19 run rampant through rural meatpacking plants because infected people couldn't afford to take time off or seek medical help."
To counter these issues, the researchers think that future legislative efforts should focus on social determinants of health. Their recommendations include funding food security efforts and expanding paid leave policies — especially during the sustained economic fallout from the COVID-19 pandemic. 
Respond to climate change
Climate change is already significantly harming rural industries, namely, agriculture.
"Farmers are routinely seeing natural disasters and weather events devastate their farms and finances," says Henning-Smith. "Farming has never been easy, but the difficulties are heightened now and it's making growing crops and livestock unpredictable, forcing many farmers to operate in the red and feel more stress." 
Natural disasters caused by climate change, such as extreme wildfires and severe weather, are also wiping out entire rural communities, such as the blaze that destroyed Paradise, CA, in 2018.
"In urban areas you have a better infrastructure already set up, such as large buildings that can be used as shelters or more emergency services, such as firefighters, ready to respond compared to rural communities, where there are fewer formal resources and greater reliance on volunteers" says Henning-Smith. "The lower levels of emergency resources makes it difficult for rural areas to withstand and respond to the severe events of climate change."
Climate change, of course, is an issue many governments across the country and the world are already trying to address and mitigate. Kozhimannil and Henning-Smith support those plans and encourage policymakers to consider how climate change harms rural communities and think of the best ways to help them when designing and implementing solutions.
Meeting change with change
Kozhimannil and Henning-Smith think that increasing representation, broadband internet access, racial and health equity, and responding well to climate change in rural America ultimately comes back to who is currently making policy decisions. 
Right now, being elected to office or placed in positions of power typically favors urban residents who have benefitted from easier access to higher education, money, and influential groups to gain their seats. Those factors likely mean the leaders are less aware of rural issues because it's simply outside of their experience. 
"You don't know what you don't know," says Kozhimannil. "When you have a disproportionate number of urban politicians in the room, they don't always know what their blind spots are and we frequently have decision-making bodies that are not representative of all people. When it comes to helping rural areas, we'd like to see who is sitting at the decision-making table look more like the population that they serve."