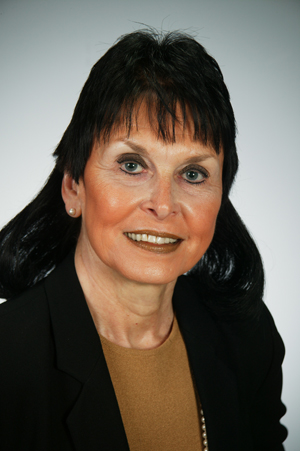 School of Public Health Professor Susan Goodwin Gerberich was named a 2017 recipient of the University of Minnesota's Award for Outstanding Contributions to Postbaccalaureate, Graduate, and Professional Education. Gerberich received the award for her teaching excellence, mentoring dozens of graduate students, and conducting extensive student-involved research.
"For me, teaching is a wonderful and rewarding opportunity that allows me to present and engage students in discussions on a variety of injury-related issues," says Gerberich, who researches the public health burden of traumatic injuries. "Of utmost importance to me are the students whom I have taught and mentored and who continue to make a difference, regardless of the paths they may follow."
Gerberich joined the school faculty in 1980, and since then, has taught 18 courses, most of which she solely developed and created collaboratively. In that time, she has also advised 132 graduate degree students — including 35 PhD, 23 MS students, 3 MA, and 71 MPH students.
"My involvement as an adviser and mentor to students and post-doctoral fellows has been highly rewarding," says Gerberich. "I have always involved students in research projects that allow them to fully experience research from start to finish, which gives them a comprehensive understanding of the research process, allows application of the concepts learned in their coursework, and, upon graduation, facilitates their transition to independent scientists and public health professionals."
Gerberich considers herself to be an unrelenting advocate for her students and expects excellent academic, research, and presentation work from them. In particular, she requires her doctoral and master's degree students to submit manuscripts of their theses to peer-reviewed publications. To date, her students have been published 82 times, with 54 publications listing her students as first authors. Additionally, her students have presented or co-presented papers 227 times at national and international professional meetings.
"It is especially rewarding that the various research efforts have had, and continue to have, an impact on the injury field and serve as a basis for continuing research nationally and internationally by others," says Gerberich.
When teaching courses, Gerberich believes a little personal connection helps students to learn.
"It's important to me – and, I believe to the students – to introduce myself, learn their names and background, and recognize them by name throughout the semester," says Gerberich. "It helps students feel valued and comfortable in approaching me when they may have questions or concerns."
Gerberich sees her advisees as collaborators. "A strong commitment to work collaboratively with each student is integral to facilitate their ongoing and future success."
Gerberich was presented with the award during the Distinguished Teaching Awards Ceremony on April 27, 2017. With this honor, Gerberich was also named to the Academy of Distinguished Teachers at the University of Minnesota.