Individuals experiencing homelessness or criminal justice involvement (CJI) have higher rates of substance use than the general public and are often overlooked in the nation's efforts to address the ongoing opioid-use crisis. Despite the known barriers these groups encounter to accessing treatment, few studies have examined their substance use treatment needs and patterns. University of Minnesota School of Public Health researchers studied the issue and found that the groups often sought help for methamphetamine and heroin use, but didn't necessarily receive the most effective treatments.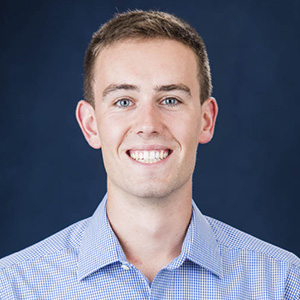 The study, led by PhD student Riley Shearer, was published in The Lancet Regional Health-Americas. Shearer's advisor, Associate Professor Nathan Shippee, co-authored the study.
"Understanding these patterns could be used to improve policies for the publicly funded treatment programs these groups often seek or are referred to for treatment," said Shearer.
Data for the study came from the U.S. Substance Abuse and Mental Health Services Administration's Treatment Episode Dataset. Homelessness was classified as an individual  having no fixed address or residing in a homeless shelter. CJI was assigned to people who were referred to treatment by a police official, judge, prosecutor, probation officer or other person affiliated with the criminal justice system. Shearer and the research team looked at admissions records for publicly funded treatment programs between 2006 to 2018 to determine which substances  people experiencing homeless or CJI sought treatment for.
The study's key findings are:
Methamphetamine-related admissions rose substantially for individuals experiencing homelessness, CJI, or both. By 2018, 27.8% of admissions for individuals experiencing both were methamphetamine-related and 16.7% were heroin-related.
By comparison, among individuals experiencing neither homelessness or CJI, 7.5% of admissions were methamphetamine-related and 33.6% were heroin-related.
Only 8.3% of individuals experiencing both homelessness and CJI received medications for opioid use disorder compared to 36.4% for individuals experiencing neither. Medications are the preferred, "gold standard" method for treating opioid use disorder and homeless and CJI groups were largely not receiving this form of treatment.
"The findings highlight a key issue that if we design and fund treatment programs based on what we see in the general population, then fewer resources would go toward treating people who use substances other than opioids, such as methamphetamine," said Shearer. "This means programs meant to treat homeless or CJI groups would be significantly under-resourced to help them."
Shearer recommends that policymakers and community treatment facility administrators increase support to provide medications for opioid use disorder. Facilities also need to accommodate for rising rates of methamphetamine and related treatment admissions for people experiencing homelessness, CJI, and other complex social drivers of health.