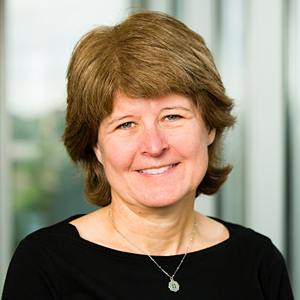 New research by Professor Lisa Harnack suggests that people using a food benefit program may choose to eat a healthier diet when its policies offer financial incentives for buying fruits and vegetables, and prohibit purchases of sugary foods, such as soda and candy.
The study was published in JAMA Internal Medicine and offers guidance for policymakers to improve the health of people enrolled in the national Supplemental Nutrition Assistance Program (SNAP).
In 2015, 1-in-7 Americans participated in SNAP, which provides low-income people with money to buy food.
"Data shows SNAP participants are disproportionately overweight and obese, and have poorer quality diets compared to other Americans," says Harnack.
To increase the health of participants, policymakers have been proposing changes to SNAP, but most of their ideas have not been tested.
To see if their ideas had merit, Dr. Harnack studied the use of incentives and restrictions in a short, three-month study of low-income adults enrolled in a program simulating SNAP.
"We now have some data that policymakers can use to start making informed decisions," says Harnack.
The study showed that the group of participants who were prohibited from purchasing sugary foods reduced their calorie intake, but didn't increase their consumption of fruits and vegetables. The participants who were offered a 30 percent discount on fruits and vegetables ate more fruit and fewer sugary foods, yet experienced no change in calorie intake.
But study members who received a combination of these efforts — restriction from buying sugary foods and discounts on fruits and vegetables — had the best results, with reductions in calorie intake, increased fruit consumption, reduced intake of sugary foods, and improvements in the overall nutritional quality of their diet.
Harnack is now making plans to build on the findings and is developing a longer-term study that will include adults and children in households eligible for SNAP to see if their trends in behavior match the results of this initial study.