Originally published in the June issue of the Notes on Antiracism, Justice, and Equity newsletter.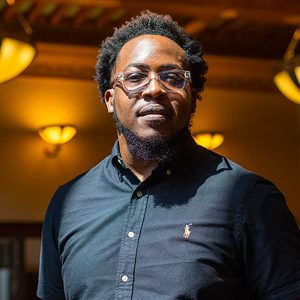 I find myself trying to figure out what pride means to me in a time when we are debating the autonomy of birthing people and trying to make sense of increasing gun violence. June is Pride Month, a time to remember and reflect on the journey of the two-spirit, lesbian, gay, bisexual, transgender, queer, intersex, and asexual+ (LGBTQ+) people for liberation, justice, and the freedom to live boldly within their own skin. I wondered what it was that I was supposed to be celebrating within all of this discourse. The point of Pride, in my opinion, is to find ourselves and love ourselves fully. It is to be confident in being exactly who we are because we deserve to be seen and loved. We deserve to celebrate this freedom even as society still tries to shackle so many of us. 
Today's Pride celebrations come out of the Stonewall Uprising that started the morning of June 28, 1969, and went on for multiple nights as a result of police raiding the Stonewall Inn in Greenwich Village, NY — a gay bar and an important focal point for the LGBTQ+ community. In reflection, I am brought back to the protests that took place in early June of 2020 following the murder of George Floyd that May. I cannot unmarry these two events because intersectionality — the point where my oppressed social identities meet and result in unique discriminatory experiences — is real! I also recognize that June marks the six-year anniversary of the Pulse nightclub shooting in Orlando, FL, where 49 people (primarily Black and Latinx gay people) were murdered, and 53 others were wounded. Additionally, June is when we celebrate Juneteenth and the liberation from enslavement for Black people in America. 
Health inequity, harm, and murder are not new to those who hold intersectional identities. For example, Black and Latinx trans women are consistently murdered for living and loving themselves proudly and out loud, acts that are in direct opposition to the racist and white supremacy culture we live in. Pride month is a stark reminder of this intersectional pain, as well as a motivator to push through and celebrate the lives we have and the lives of those who have gone on before us. We in public health need to continue to bring attention to the policies and practices that allow this harm. 
According to a recent survey, at least 20 million adults in the U.S. could be lesbian, gay, bisexual, or transgender: nearly 8% of the total adult population. Others in the LGBTQ+ community number in the millions. Pride Month celebrates our ability to be confident, to still smile, dance, and have joy in a society that continues to stall or whittle away at our rights — one of the most fundamental is the right to a healthy life.
"Health is a human right" is the credo that drives our school's work and we must continue to drive solutions that support and advance equity for the LGBTQ+ community. SPH is leading the way on several important projects, including (not a comprehensive list):
A partnership with Rainbow Health to conduct the Minnesota

2022 LGBTQ Aging Needs Assessment

(

Rajean Moone

)

Many upcoming publications from the SPH

Rural Health Research Center

on studies to support the well-being of LGBTQ+ people in rural areas.

A

new first-of-its-kind study

to improve the health and safety of LGBTQ+ adults receiving long-term services and support. (

Simon Rosser

and

Tetyana Shippee)

"Effectiveness of Sexual Health Training for Health Professional Students in Tanzania" grant includes training on sexual orientation and gender identity. (

Simon Rosser

)

"Restore: Improving Sexual Outcomes of Gay and Bisexual Prostate Cancer Survivors" study. (

Simon Rosser

)

"Testing Effective Methods to Recruit Sexual and Gender Minority Cancer Patients for Cancer Studies" study. (

Simon Rosser

).
Being Black and gay, Asian and bisexual, Latinx and trans, Native American and two-spirit is a journey that is both shared and individually sacred; something we experience within community and within solitude. Living with oppressed intersectional identities may be heavy and hard to navigate at times, but our journeys should be celebrated. A recent Instagram post said, "The gift of being queer [is] that your life can exist outside the artificial norms society forces on everyone." I want to echo that this is doubly true for queer people of color. I hope that this June everyone can find pride in themselves and that those with oppressed, intersecting identities can recognize their magic, celebrate their power, and take up space beyond the confines of the norms of society.
Be Free,
Gayle Smaller Jr.
Associate Director, Diversity, Equity, and Inclusion
he/him/his
(Read Gayle's Agents of Change profile)
Sign up to receive the monthly Notes on Antiracism, Justice, and Equity newsletter.