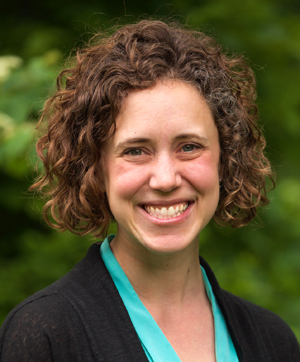 As the U.S. population ages, there is strong interest in helping older adults "age in place" by remaining in their homes and neighborhoods as they age. But, aging in place becomes difficult when older adults develop problems with daily activities, such as cooking or bathing. To see how living arrangements influence disability, a School of Public Health study found that the combination of low wealth and living alone creates one of the biggest risk factors for the onset of disability in older adults.
The study was recently published in The Gerontologist.
"For older adults living alone, being in the poorest group is associated with an increased risk of disability and being in the wealthiest group is associated with a decreased risk of disability, compared with living with a spouse," says lead author Carrie Henning-Smith, a researcher for the school's Rural Health Research Center.
When considering wealth in particular, the study showed that disability risk for the poorest older adults is approximately twice that of the wealthiest people, regardless of their living arrangement.
The study also found that older adults who rated their housing quality as fair or poor or had moved within the past two years were at greater risk of developing disability.
"We usually think of living alone as being associated with higher risks across the board, but we show that it's a lot more nuanced," says Henning-Smith.
Henning-Smith points out that this segment of older Americans is growing and that policymakers need to find ways to support them in aging in place to help to improve their quality of life and keep health care down costs.
"Older adults living alone are a growing group: today, approximately 40 percent of women and 20 percent of men over the age of 65 live alone — and there is an urgent need for policy, programmatic, and research attention for this group," says Henning-Smith. "As policy continues to move toward supporting older adults in their homes with and without disabilities, it is increasingly important for us to pay attention to which living arrangements foster good outcomes and which put older adults at greater risk."
Henning-Smith said the findings are important for healthcare providers, too, who should consider the living arrangements of their patients and other social determinants of health when making decisions about their care.
"Doing so might provide clues about their disability risk and potential opportunities and needs," says Henning-Smith.
Henning-Smith is continuing to investigate the topic and has new research underway examining how the health of older adults and their economic resources changes their likelihood of moving. She's also interested in studying how the relationship between living arrangements and health differs by geographic location — including rural and urban areas — and how living arrangements are associated with social isolation.