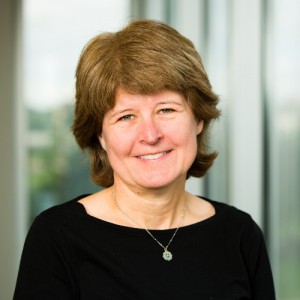 Most Americans eat too much sodium. Research shows that 85 percent of people exceed the daily recommended sodium limit of 2,300 mg, placing them at risk for high blood pressure and strokes. To identify the source, a new School of Public Health study analyzing the diet of Americans found that a majority of the sodium comes from commercially prepared foods, such as restaurant meals and packaged foods.
The study was published in the American Heart Association journal Circulation and looked at the sodium intake of people in three areas of the U.S.
"Very little sodium comes from salt added to food at the table or in home food preparation — just 11 percent," says lead author and Professor Lisa Harnack. "A majority of it — 71 percent — comes from salt added to food in commercial processing, which includes restaurant foods."
In addition to home cooking and eating prepared foods, the other significant source of sodium for people — 14 percent — is foods in which its naturally found, such as milk.
"Consumers really need to look at the nutrition facts panel on food packaging and aim to choose lower sodium foods," says Harnack. "They also should remember to ask about the sodium content of menu items when eating out."
Harnack said the findings support a 2010 Institute of Medicine report that calls on the U.S. food industry to reduce the amount of sodium in its products.

"For the food industry, the study reinforces the need for companies to continue or begin reducing the sodium content in the foods that they make," says Harnack. "Many companies are already successfully doing it in a gradual way that allows consumers to adjust to the taste over time and still enjoy eating their products."