The environmental impact of a company is often much smaller in scale than smokestacks belching particles into the air or glow-in-the-dark chemicals seeping into the water supply. In truth, businesses create huge amounts of waste and pollutants in more subtle ways, like washing a harmful cleaning product down the drain, throwing away reusable fabric scraps, or running an HVAC unit inefficiently.
Making major strides in reducing the environmental footprint of our state's businesses for more than 30 years is the Minnesota Technical Assistance Program (MnTAP) at the University of Minnesota's School of Public Health. MnTAP partners with businesses to develop and implement solutions that prevent pollution, maximize resources, and reduce energy use all while reducing costs.
In 2015, 245 Minnesota businesses took advantage of MnTAP's assistance and implemented nearly 100 of MnTAP's recommendations. In one year, MnTAP recommendations reduced energy use by 2.3 million kWh (the amount of electricity used in about 212 average U.S. households every year) and saved 23.7 million gallons of water, which is about the amount of water that flows through a point in the Mississippi River in 4 and half minutes.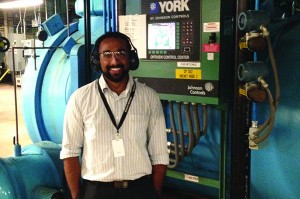 MnTAP collaborates with all kinds of businesses, from Fortune 500 companies to single-owner car repair shops. And these businesses cross MnTAP's radar in any number of ways. Often, companies contact MnTAP for customized solutions, and the program's team of engineers and scientists do site visits or phone consultations with grants subsidizing their costs.
But another popular avenue that connects companies with MnTAP is their hallmark summer internship program, around for more than 25 years. Students from a variety of engineering and environmental programs around the country are matched with businesses, who pinpoint a key problem they would like interns to work on. Companies pay just $3,000 to host the intern.
"Having a dedicated person looking at these issues was instrumental in coming up with solutions," says site mechanical engineer at IBM Rochester Brian Morgan, who needed to reduce the energy used by IBM's HVAC system. His intern, chemical engineering student Daniel Sales of Washington University in St. Louis, came up with three solutions that are currently being implemented and can save IBM $165,000 annually. "Having MnTAP's name tied to Danny's data reinforced his work. I wouldn't have gotten this work done without his input," says Morgan.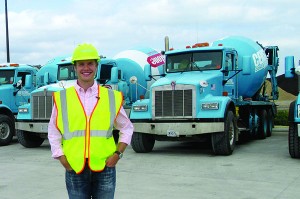 University of Minnesota engineering student Brent Vizanko interned at Minnesota-based cement company Cemstone in summer 2016. He quickly identified a lot of wasted water through the cement mixing process and through washing the trucks. "Everyone saw the amount of water being wasted, but nobody gave it much thought." Vizanko researched water usage at each plant and proposed such solutions as automatic shut-off valves and reusing and collecting water for an annual savings of more than $320,000 and 16.4 million gallons of water, which is about the amount in 1,100 backyard swimming pools.
"Waste costs you more," says Laura Babcock, executive director of MnTAP. "You buy something that you bring into your facility, and you pay to process it. But if it doesn't leave your facility as a saleable product, you are paying to dispose of it. There's a lot of cost embedded in that. Anytime you can reduce resources at the source you add value to the bottom line of the company."
When the Environmental Protection Agency was established by President Richard Nixon in 1970 businesses had to start meeting certain environmental standards. But it wasn't until the passing of the Minnesota Toxic Pollution Prevention Act in 1990 that business had to submit a pollution prevention plan.
Because many worried that the regulations would stymie businesses, the bill included a provision that some of the fees and fines would go back to businesses as technical assistance. The Minnesota Pollution Control Agency controlled the funds and saw that the collaborative, prevention-based nature of public health would make the School of Public Health the right place to house MnTAP, which continues to be funded through the EPA and grants.
"The School of Public Health is a great home because MnTAP is working to solve and prevent environmental health issues, like air and water pollution, which have dramatic health impacts on the lives of Minnesotans," says Babcock. MnTAP often collaborates with the School of Public Health faculty, who are experts in water quality, the toxicity of chemicals, and the effect of exposures.
"MnTAP was created to give businesses resources to improve their operations and to get out of the cycle of pollute, get fined, pollute, get fined again," says Babcock. "Plus it has substantial economic development benefits. It's really a win-win."