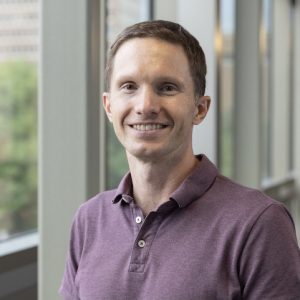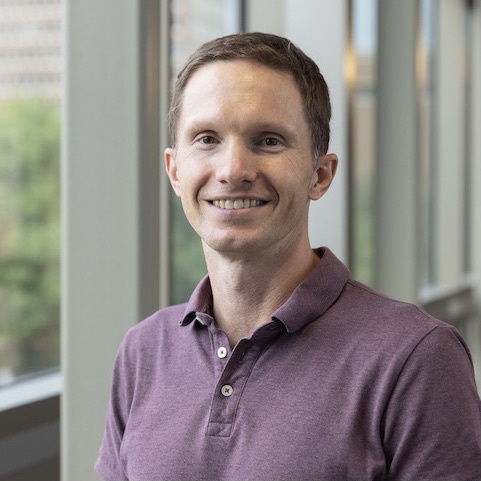 Nate Scott, MD, MHA '21, is an emergency physician an emergency physician at Hennepin Healthcare, an academic level 1 trauma center in Minneapolis. He also serves as the chief medical officer for Hennepin Health, a health plan and accountable care organization serving Medicaid members in Hennepin County. He is an Associate Professor at the University of Minnesota Medical School.
Tell us about your work.
As Chief Medical Officer for Hennepin Health, I serve on our executive team and am responsible for our care management, quality, pharmacy, utilization management, credentialing, and provider data programs. I collaborate across the organization and with our clinical partners on programs to improve the clinical services that our members receive. As an emergency physician at Hennepin Healthcare, I see patients, teach residents and students, and contribute to research.
What issue in your work do you care about most and how are you addressing it?
Assessing and impacting the social determinants of health that our members experience is critical, and to do this we collaborate with our partners, other departments in Hennepin County, and community-based organizations. A commitment to health equity influences every aspect of work we do at Hennepin Health, from strategy to program design to analytics to evaluation.
It is well understood that misaligned incentives in healthcare are often a significant barrier to achieving the triple aim of improved health, reduced cost, and better experience. Some of the most interesting work I do is facilitating collaboration between our health plan and provider partners on projects that traditionally do not have a strong business case but make sense when viewed through the perspective of our accountable care organization.
Why did you choose the University of Minnesota MHA Executive program?
I chose the University of Minnesota MHA executive program due to its strong national reputation, a comprehensive curriculum, and the quality of the faculty. Through various clinical and administrative roles, I had gained some knowledge and skills in healthcare leadership, but recognized I had many gaps which I felt would be best addressed by a formal educational program known for its excellence. I wanted a program that included a strong focus on healthcare delivery systems and their interactions with payers, government, and other entities, and the program delivered. The cohort learning model was also important to me – this was critical to enhancing learning, developing professional connections, and sustaining motivation during what can be a busy two years.
How do you balance work and school?
During the program, I would typically set priorities on a weekly basis. I would start with my clinical, family, and other work responsibilities, and make sure those were being met. Work in the MHA executive program is typically quite flexible, so once my other priorities were set, I would dedicate hours during the week to the program where it made sense – sometimes evenings, a free afternoon or lunch hour, and/or weekends depending on the week. Faculty and staff in the program fully understand the various demands that executive students face, and have created a supportive, understanding environment in which to learn.
What type of career type do you anticipate with your MHA degree?
With my MHA degree I have gained a foundational skill set that has put me in a position to impact some of the most complex and intractable issues in healthcare. I look forward to a long career of serving our community by creating systems that work for patients and providers, regardless of what formal positions or roles I may hold as my career progresses. I'm not 100% sure where my leadership journey will take me, yet I feel well-prepared to lead in a variety of capacities. Regardless of the nature of the work, I am committed to serving the most vulnerable members of our society and see myself continuing to be a part of organizations with a similar mission and vision.