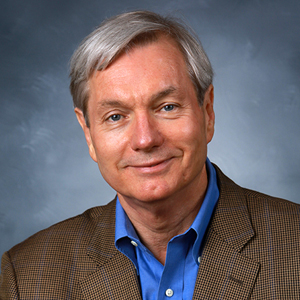 A report by the University of Minnesota's Center for Infectious Disease Research and Policy (CIDRAP) and the Wellcome Trust Team B has called for critical steps to be taken to complete the development of safe and effective Ebola vaccines, and ensure the world is prepared for future outbreaks.

This full report is available on the CIDRAP website.
To support international efforts, the Wellcome Trust and CIDRAP established the Ebola Vaccine "Team B" in November 2014. The group is called Team B in recognition of the principal role played by the World Health Organization and national governments in leading the international Ebola response. Team B is co-chaired by Jeremy Farrar, director of the Wellcome Trust, and Michael Osterholm, director of CIDRAP and professor at the University's School of Public Health.
"While many in the international public health community believe these efforts have solved 'the problem of Ebola,' the path forward is not quite so simple, and many unresolved challenges and questions remain," says Osterholm. "In our report, we identify four key areas in which critical additional work and effort are needed to enhance Ebola preparedness for future outbreaks — particularly in the megacities of equatorial Africa — and to address the ongoing concern that Ebola virus disease may become endemic in West Africa."
During the 2014-2015 epidemic, a total of 13 Ebola vaccine candidates (including different combinations of vaccines) were evaluated in phase 1 and/or phase 2 clinical trials and three phase 3 efficacy trials were initiated in Africa — one each in Guinea, Liberia, and Sierra Leone.
Trials of one of these vaccines — Merck's rVSV-ZEBOV — progressed far enough to demonstrate that it was safe and effective, prompting Gavi, the vaccine alliance, to purchase 300,000 doses as a stockpile for use during future Ebola outbreaks. And other vaccines, notably those made by Johnson & Johnson and GlaxoSmithKline, have advanced well into clinical trials.
However, to date, no vaccine has been submitted for regulatory review and many questions regarding Ebola vaccines remain unresolved. The report from the Ebola Vaccine Team B identifies four main areas where work is still needed before we are fully prepared for another Ebola outbreak:
Filling in the gaps in data on the safety and efficacy of Ebola vaccines

Understanding the complex regulatory pathways for Ebola vaccines

Gaining direct input from African public health leaders to clarify how Ebola vaccines will be used or evaluated in response to future outbreaks

Creating a business case for ongoing Ebola vaccine development and deployment
"The job is still not done," says Farrar. "We're calling for a renewed commitment from the global health community. After the hard lessons we've learned, it would be a tragedy not to put a final stop to the current Ebola epidemic, and be prepared for the next outbreak."
~ This report was derived from an Academic Health Center press release