From small town hospital closures to COVID-19 outbreaks in meat packing plants, rural health in Minnesota and the U.S. is a critically important area of discussion and research. In the School of Public Health (SPH), the new Rural Health Student Group meets to provide students the chance to discuss and learn about the health-related issues facing people living outside urban areas.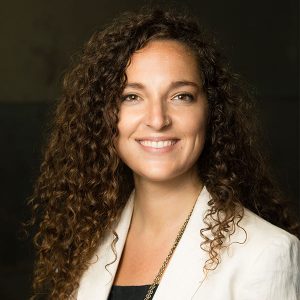 Mariana Tuttle, research and communications fellow for the school's Rural Health Research Center (RHRC), started the group in fall 2020. Associate Professor Becky Wurtz had initially suggested the idea, and it was met with great interest by RHRC Director and Professor Katy Kozhimannil and Deputy Director and Associate Professor Carrie Henning-Smith, who then encouraged Tuttle to lead the student group.
"We have a lot of students with interest in rural health but there wasn't an affinity group or club that they could go to, and we thought, 'maybe we could start a group?' " says Tuttle. "For a public health school within a land-grant university in a state as rural as Minnesota, it just makes a lot of sense."
The goal of the group is to give students interested in all-things rural — whether they have a rural life connection or found the topic interesting in class — a place to further develop their thoughts and ideas. The group is open to any University graduate student with an academic or professional interest in rural health. The group currently has nearly 50 members, mostly from SPH. Tuttle and the members connect through frequent emails, a Google Group, and presently, Zoom meetings taking place a couple of times a semester.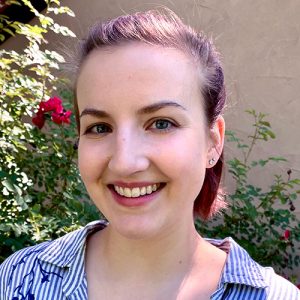 "We might discuss policies, how the media frames rural health issues, or we might have guest speakers sharing their rural health work," says Tuttle. "Meetings intentionally cover a broad array of different but interconnected topics and we're open to anything."
Tuttle polls the students at the start of each semester to see what they are interested in exploring in the coming weeks. Previous topics have included:
Federal and state-level policies and the implications for rural communities.

Racial equity in rural spaces following the murder of George Floyd.

COVID-19 in rural America.

UMN's Project REACH to advocate for improved health in rural Minnesota.
"The students attending meetings are very engaged and curious and want to really dig into the topics," says Tuttle.
One regular member of the group is Rachel Cruz, a Public Health Administration & Policy MPH student who's originally from rural Colorado.
"We have an amazing group of people, and everyone has a unique perspective on rural health, but we share the belief that rural spaces should be supported," says Cruz. "It's nice being able to get together to chat about public health with people who share a lot of similar lived experiences in rural areas."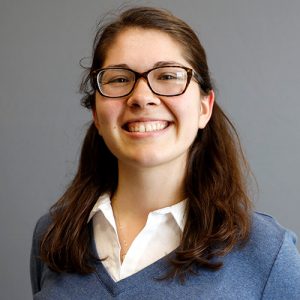 Another group member is Maternal & Child Health MPH student Delaine Anderson from Southern California.
"I'm interested in rural health because the quality of healthcare or ease of access to it shouldn't depend on someone's zip code," says Anderson. "The group is great for talking about issues with folks of various academic backgrounds; I always leave the meetings thinking differently about an issue or idea."
Tuttle believes the students should be the driving force behind the group and wants to determine its future course together.
"Down the road we could have student co-chairs and a body of students who are interested enough to drive the group themselves," says Tuttle. The next meeting of the Rural Health Student group will take place on Thu, April 29. For more information or to join the group, contact Mariana Tuttle, tuttl090@umn.edu, or visit the Rural Health Student Group information webpage.