For the six million Americans living with Alzheimer's and related dementias (ADRD) and their 16 million family caregivers, the COVID-19 pandemic injected profound disruptions into their lives and their care, as many services moved online, staffing shortages impacted care, and many providers temporarily eliminated services or closed altogether.
Most older adults and people with ADRD want to age in their community with the support of home- and community-based services (HCBS), which includes a range of services such as personal care, home-delivered meals, home modifications, direct caregiver support, and adult day services. While the preference to remain at home or in the community increased during the pandemic, so did the fundamental challenge of providing these services against the backdrop of the pandemic. Despite increased federal investments in HCBS (the American Rescue Plan Act alone included a 10-percent increase in federal support for Medicaid-funded HCBS during the height of the pandemic), workforce shortages plagued the industry, forcing many providers to eliminate services or shift them from in-person to online or telephone-based care.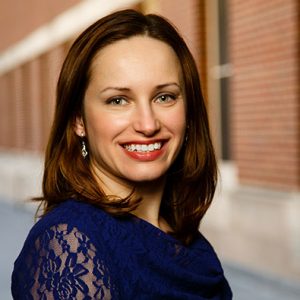 With a new grant from the National Institute on Aging, SPH researchers will examine the changes in HCBS delivery that occurred during the pandemic to understand how the shift to virtual care, and other pandemic-related changes, impacted care for people with ADRD. To identify why HCBS outcomes may differ for those with ADRD compared to people without ADRD, the researchers will examine outcomes both for HCBS clients with ADRD and clients who do not have ADRD.
"We're still coming to grips with the fundamental ways the pandemic changed our lives, and that is especially true for people with Alzheimer's and related dementias who experienced profound changes to their care during the pandemic," said Tetyana Shippee, SPH professor and one of the principal investigators on the study. "While providing high quality home- and community-based services for the millions of people living with Alzheimer's and related dementias is a national priority, we still lack good information as to whether pandemic-related changes to HCBS met the needs of these clients. This study will fill key gaps in the literature and help us better understand the pandemic's effects and how the shift to virtual care is impacting people with Alzheimer's disease and related dementias and their caregivers."
In addition to closures and staffing reductions among care providers, Shippee pointed to several other key reasons that changes in HCBS during the pandemic may have led to more unmet needs for people with ADRD:
It may be challenging for service providers and people with cognitive impairment to have conversations via phone or video.
Telephone or video visits do not enable service providers to assess the person's environment, which can be an important factor when delivering HCBS.
People with ADRD or cognitive impairment may need a family caregiver to access virtual HCBS, but caregivers may not be available at the same time as service providers, and caregivers may not have digital literacy.
This new study builds on research currently being conducted by Shippee and others at SPH which broadly examines HCBS use and examines the efficacy of HCBS, both for people with AD/ADRD and for other clients.
The study is a collaboration between SPH and Brown University, in collaboration with ADvancing States and the Health Services Research Institute (HSRI).
SPH's Benjamin Langworthy and Janette Dill will serve as co-investigators on the study.
Researchers expect the study will be completed in one year. Findings will be disseminated at local, regional, and national meetings, and via published manuscripts. The study team will also work with ADvancing States to disseminate findings to their state-based networks.