How do housing, jobs, early childhood experiences and community development contribute to people's health?
Through Interdisciplinary Research Leaders, led by the University of Minnesota School of Public Health and community partners with support from the Robert Wood Johnson Foundation (RWJF), 15 teams of researchers and community leaders from across the country will collaborate and innovate to solve persistent challenges and advance a Culture of Health—one that places well-being at the center of every aspect of life.
Participants hail from Tuscaloosa, Ala., to San Juan, Puerto Rico, and represent a diverse range of fields including education, housing, and midwifery. They will be working in teams, each including two researchers and one community leader—such as a director of a nonprofit organization, faith leader, organizer or advocate. This collaboration enables teams to design research to meet urgent community needs, and to directly apply research to create change.
Modeling the interdisciplinary and multisector approach of the program, the University of Minnesota has partnered with local leaders from the social services and health care community in the Twin Cities to develop the program vision and manage its operations. These include Minnesota's largest health system Allina Health, faith community social justice leaders ISAIAH, and community development intermediary Twin-Cities Local Initiatives Support Corporation. In addition, they are partnering with AcademyHealth, a national leader in health services research. Together, they are designing and delivering the new program, including recruiting fellows, delivering the curriculum, and providing mentoring.
Each year, the program chooses two project themes. This year fellows will address either early childhood and health; or housing, community development, and health. Projects include the health impact of mass incarceration, public housing communities, the role of technology in mentoring pregnant and postpartum women, affordable housing for those living with HIV, and the impact of parents' precarious work schedules on early childhood health.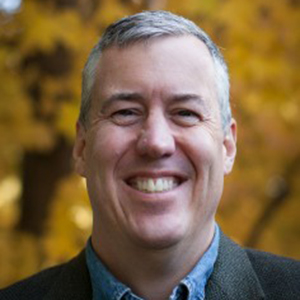 "This program gives our fellows the tools to make their research even more relevant and potent—and to bring new leadership skills and perspective back to their communities as well," says J. Michael Oakes, School of Public Health professor and director of Interdisciplinary Research Leaders. "We were overwhelmed by the commitment, diverse perspectives and innovative ideas in our applicant pool and are very excited to work with this first group to put research into action and create lasting, on-the-ground impact."
In addition to pursuing research projects, participants are developing leadership skills to accelerate community change through an applied curriculum, mentoring and networking.
Selected through a competitive process that drew almost 200 applications, participants receive a stipend to support their participation and are also eligible for additional funds to support their research projects. They will continue working full-time in their home communities and apply their new knowledge and leadership in their careers.
The 2017 application period will open in January. The full list of Interdisciplinary Research Leaders is available online and includes School of Public Health faculty Rachel Hardeman and Katy Kozhimannil collaborating with Rebecca Polston of Roots Community Birth Center around best practices for culturally centered prenatal care.
Interdisciplinary Research Leaders is one of four new leadership development programs launched this year by the Robert Wood Johnson Foundation. The three additional programs, all sharing the emphasis on cross-sector collaboration and equity, are:
Clinical Scholars prepares and supports small teams of clinicians, from a range of disciplines, to lead transformative change—centered on health equity—in their communities.
Culture of Health Leaders supports leaders—from all sectors that have an influence on people's health—to create collaborative solutions that address health inequities and move their communities and organizations toward a Culture of Health.
Health Policy Research Scholars builds equity by investing in scholars from underrepresented populations or disadvantaged backgrounds in graduate programs whose research, connections, and leadership will inform and influence policy toward a Culture of Health.
Each program will provide training in topics from change leadership to health policy; mentoring and executive coaching; networking with other program participants; and the opportunity to work on solutions to real, complex problems in local communities. Participants gather in-person several times each year, and work together weekly via webinar, distance learning and online collaboration.
About the Robert Wood Johnson Foundation
For more than 40 years the Robert Wood Johnson Foundation has worked to improve health and health care. It is working with others to build a national Culture of Health, enabling everyone in America to live longer, healthier lives. For more information, visit www.rwjf.org. Follow the Foundation on Twitter at www.rwjf.org/twitter or on Facebook at www.rwjf.org/facebook.