Project Team: Melissa Maurer-Jones, Department of Chemistry and Biochemistry, UMN-Duluth; Lee Penn, Department of Chemistry, UMN-Twin Cities; Matt Simcik, Division of Environmental Sciences, School of Public Health, UMN-Twin Cities; Andrew Weaver, Stillwater Area High School; Eric Kehoe, Janesville-Waldorf-Pemberton High School; Claire Hypolite, Thomas Edison High School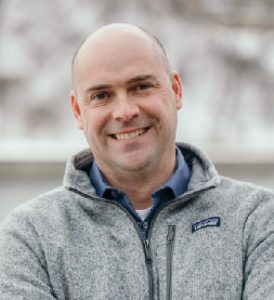 Microplastic pollution is everywhere, but data on the amount and distribution of microplastics in our waters are lacking across the state of Minnesota.  A survey of lakes across Minnesota, with particular focus on characterizing urban, rural, and remote lakes, would help us better understand Minnesota's microplastic pollution in water. However, the process of surveying numerous locations across seasons is unsustainable for a small team of researchers. This project will use a citizen science approach to create a network of samplers who will be able to  collect more samples from a greater number of lakes.
In collaboration with Minnesota science teachers, the team will design a standardized sampling process and kit and develop K-12 classroom materials. The combination of field work and classroom work provides students with authentic learning opportunities related to a current problem. Their results will tell us more about the amount and distribution of microplastics in Minnesota lakes and help address an issue that threatens access to and maintenance of Minnesota's clean water.
Original story written by the UMN Institute on the Environment