Spending time in parks and other greenspaces has many positive effects on both physical and mental health, but research has shown that access to these greenspaces is uneven. Specifically, historically racist practices in real estate and urban planning across the country have left many communities of color and other urban residents without adequate access to city parks and other greenspaces.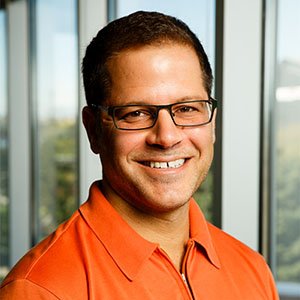 To help address this imbalance, University of Minnesota School of Public Health (SPH) researchers are creating the Urban Greenspace Access Score (UGAS) — a new measurement system that cities, policymakers, and urban planners can use to better understand which neighborhoods in US cities have limited access to greenspace. Results from the UGAS tool can provide cities with crucial new information for improving greenspace access and promoting greater greenspace equity in urban planning.
The UGAS research also has implications for climate health and climate-change preparedness, since greenspaces have a positive impact on the environment by reducing the urban heat island effect, sequestering carbon, and often providing habitats for wildlife.
"The UGAS will be a new  tool that cities can hopefully use in many ways, including addressing equitable access to greenspace, promoting climate resilience, and better understanding the inequities that affect the health of urban residents," says SPH Professor Mark Pereira.
The UGAS tool will be developed in the Twin Cities. SPH researchers will leverage the expertise of multiple disciplines  to derive UGAS for each census tract across the study area of Minneapolis and St. Paul. To understand how structural racism impacts present-day greenspace access, the SPH researchers will also examine historical redlining data and neighborhood-level census information in Minneapolis and St. Paul.
The research has the potential to benefit multiple groups of people:
Residents will be informed about the results of this study and the greenspace disparities that exist within the Twin Cities. This knowledge can serve as a tool for community-led advocacy.
Healthcare providers will gain a better awareness of differing greenspace access in the communities they serve — information that can impact community programs designed to encourage patients to use greenspaces for health benefits.
Researchers can use this tool and the information to conduct further studies on the relationship between greenspaces, health, and equity.
Policymakers can better understand which urban communities have limited access to greenspaces, which can lead to equity-driven policies to improve access to parks and wooded areas for all residents.
Christine Prissel, a SPH doctoral student and researcher, is the scientific leader on the project, which will be completed in 2024. Results will be disseminated to stakeholders throughout the Twin Cities. Findings will also be presented at local and national scientific meetings and published in peer-reviewed scientific journals.
Collaborators on the project include U-Spatial, Minneapolis Park & Recreation Board, Spatial Computing Research Group, Natural Capital & Ecosystem Services, and Minneapolis-St. Paul Long Term Ecological Research Program.
Funding for the project was provided by the Harry Lando Award through the SPH Division of Epidemiology and Community Health, the U of M Office of the Vice President for Research (OVPR), and a U of M Sustainable Development Goals Award.