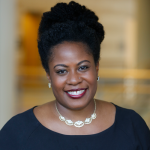 Three University of Minnesota School of Public Health (SPH) faculty are panelists for the "Racism & Health" virtual symposium hosted by Health Affairs on Tue, Feb. 8. The SPH faculty participating in the event are Associate Professor and Blue Cross Endowed Professor of Health and Racial Equity Rachel Hardeman, Associate Professor Janette Dill, and Assistant Professor Shekinah Fashaw-Walters.
The SPH faculty and other distinguished authors and experts will present their work and participate in discussions on the historical context, evolving research practices and policies, and the lived experience of populations whose health has been harmed by individual and structural racism.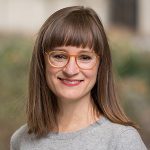 The symposium is being held in conjunction with the release of the February 2022 issue of Health Affairs themed "Racism & Health," which takes a comprehensive look at the complex relationship between racism and health and provides new evidence, analysis, and commentary on the topic.
The special issue features an extraordinary number of SPH researchers and includes papers from all three of the school's symposium panelists: 
Hardeman: Improving Measurement Of Structural Racism To Achieve Antiracist Health Policy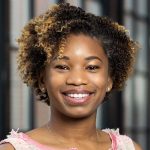 Dill: Structural Racism And Black Women's Employment In The US Health Care Sector
Fashaw-Walters: Out Of Reach: Inequities In The Use Of High-Quality Home Health Agencies   
Hardeman also served as one of two guest advisors for the special issue.