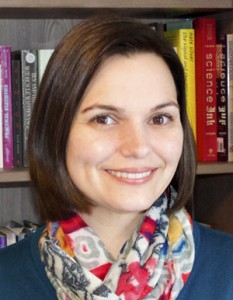 A new study from the School of Public Health finds that human papillomavirus (HPV) vaccination remains low in a representative sample of U.S. adolescents, with only 35 percent of females and 10 percent of males receiving at least one dose of the vaccine. The Centers for Disease Control and Prevention (CDC) recommends completing a 3-dose series.
The study findings were published online in Vaccine.
"In the U.S., the HPV vaccines have been recommended for girls since 2006 and boys since 2009. However, vaccine uptake has been disappointingly low and far from the U.S. Department of Health and Human Services' Healthy People 2020 target of 80 percent coverage," says study co-author and Assistant Professor Nicole Basta. "Current efforts to improve HPV vaccine uptake could be enhanced by defining target groups at greatest risk of failing to receive HPV vaccine."
The researchers originally set out to investigate whether obese and overweight adolescents in the U.S. were less likely to receive the HPV vaccine, less likely to complete the 3-dose series, or more likely to start the vaccination at an older age. Previous research, published in 2014, suggested that obese and overweight teens from a small sample size of low-income individuals were less likely to receive the HPV vaccination on the recommended schedule.
The University of Minnesota sought to see if this study could be replicated in a large, representative sample of female and male U.S. adolescents. Basta completed the study in collaboration with SPH graduate student Maria Sundaram and SPH Assistant Professor Susan Mason.
Unlike the previous study, this investigation found obese and overweight adolescents are just as likely as their normal-weight peers to receive HPV vaccination and complete the 3-dose HPV vaccination series. Because of this, the study concludes that all adolescents should be encouraged by their health care provider to receive the vaccination regardless of their weight status.
"HPV vaccines have been shown to be safe and effective and are the first ever cancer-fighting vaccines," says Basta. "Under-utilization of vaccines, vaccine hesitancy, and vaccine refusal are all major public health concerns, so we as public health professionals must work diligently to ensure that vaccine uptake increases and is maintained at a high level."
Basta and her colleagues add that HPV vaccination research would benefit from novel strategies to improve vaccine uptake that are specifically targeted towards adolescents. New research efforts are underway to design and evaluate interventions that could improve vaccine uptake among all adolescents eligible for HPV vaccination.
~ This post was derived from an Academic Health Center press release