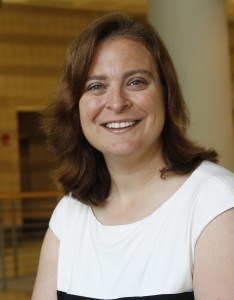 Researchers estimate that more than 44,000 drug overdose-related deaths occurred in 2013 and nearly one-third of those deaths were attributed to prescription opioids, which includes pain killers such as Vicodin, oxycodone, and morphine. An estimated 40 people die every day from opioid drug overdoses.
The troubling high numbers of opioid-related deaths have prompted urgent research to investigate the possible pathways for users to obtain the drugs.
Now, a new study from School of Public Health Associate Professor Pinar Karaca-Mandic shows Medicare beneficiaries who previously had no opioid use prior to hospitalization are commonly prescribed the drugs following hospital discharge.
The study was published in JAMA Internal Medicine.
"We know that even short-term opioid prescriptions can lead to long-term use," says Karaca-Mandic. "We must try to understand why hospitals vary in their post-discharge opioid prescriptions. It's concerning that large variations in post-discharge prescribing remain, especially with abuse so prevalent today."
The study also found:
Fifteen percent of beneficiaries filled a new prescription within seven days of their discharge.
The likelihood of post-discharge opioid prescribing varied substantially across hospitals even after accounting for patient characteristics, severity, and diagnoses.
There appears to be a modest link between patient pain management scores and post-discharge opioid prescribing.
"One of the more glaring and possibly problematic findings was nearly 40 percent of patients with a new opioid prescription filled the prescription 90 days after their discharge, suggesting long term-use," says Karaca-Mandic.
Karaca-Mandic adds that in order to reduce large variations in post-discharge opioid prescribing across hospitals, current hospital incentives to promote adequate pain control could be coupled with other measures that aim to target and promote appropriate opioid use. Currently there is a system that offers incentives for better pain management, but measures on appropriateness of the opioid prescribing are missing.
~ This story from derived from a post on the Academic Health Center's Health Talk.