Three School of Public Health (SPH) researchers were named recipients of 2022 Rural Health Awards presented by the National Rural Health Association (NRHA). The awards were presented to Professor Katy Backes Kozhimannil, Associate Professor Carrie Henning-Smith, and PhD student Julia Interrante. NRHA's Rural Health Awards are given each year to individuals and organizations in the field of rural health who have dedicated their time and talents to improving the health and well-being of others. 
"We're extremely proud of this year's winners, particularly because of the extra challenges rural health care providers have faced since the COVID-19 pandemic began," says NRHA CEO Alan Morgan. "They have each made tremendous strides to advance rural health care, and we're confident they will continue to help improve the lives of rural Americans."
Katy Backes Kozhimannil: NRHA's Outstanding Educator Award
Kozhimannil earned the Outstanding Educator Award for her dedication to teaching and mentoring students regarding health equity and rural health issues. As director of the University of Minnesota Rural Health Research Center (RHRC), Kozhimannil also helps lead, elevate, and support rural health research with a policy-relevant focus across a range of issues. 
"My students are amazing. I love teaching because it offers me the chance to help connect people with their own power," said Kozhimannil. "One of the most important focuses of my teaching is helping students learn to articulate the effects of policy decisions on their own communities. Building skills and raising the voices of students helps legislators and other policy-makers understand the consequences of their decisions for the people and communities most affected." 
Julia Interrante: NRHA/John Snow Inc. Student Achievement Award
Interrante is a doctoral student and RHRC researcher studying postpartum health with a focus on rural residents. She has been an author on nearly 25 papers and briefs, exemplifying the power of student-led innovation that shapes the work of a research center. 
"As a mother and researcher, I am passionate about maternal care and have worked with rural moms in Minnesota and across the United States. I have seen the challenges and benefits of birthing in rural communities," said Interrante. "I want to shed light on what is happening to maternal care in rural communities across the U.S. so that policies can be improved to serve rural communities, support patient needs, and reduce disparities in maternal care and health outcomes."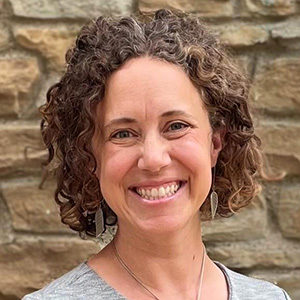 Carrie Henning-Smith: Volunteer of the Year
Henning-Smith serves as chair of NRHA's Journal of Rural Health and a member of the Health Equity Council. She is a former Rural Health Fellow and frequently mentors new classes of fellows. Henning-Smith reviews abstracts for, presents at, and helps plan NRHA events — including the association's Health Equity Conference, Rural Health Policy Institute, and Annual Rural Health Conference. She also serves on NRHA's Nominations Committee and Government Affairs Committee.
"NRHA has been an important professional home for me, allowing me to connect with others passionate about rural health equity," said Henning-Smith. "I'm grateful for the opportunities and connections that NRHA has provided me, and am deeply honored by this recognition."
Kozhimannil, Interrante, Henning-Smith, and the other award winners will be honored during NRHA's 45th Annual Rural Health Conference May 10-13 in Albuquerque, N.M.