Jet lag, malaria, foodborne illness — international travelers have a lot to think about when it comes to their health. But sexual and reproductive health doesn't always make the list of concerns for travelers or their health care providers. A recent School of Public Health study looked at the ways through which international travel may increase sexual and reproductive health risks and identified issues such as difficulty obtaining quality birth control and more.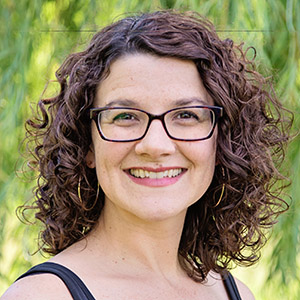 The study, led by postdoctoral researcher Summer Martins (PhD '17), was published in the Archives of Sexual Behavior. 
The researchers focused on young (18-29) women attending a Midwestern university. They studied women involved in sexual relationships with male partners given their risk of both unintended pregnancy and sexually transmitted infection (STIs). Researchers conducted face-to-face interviews with 41 female students with recent or upcoming international travel. Students reported traveling for study-abroad programs and other reasons, including for vacation or volunteerism. The students were asked about their pre-travel expectations of sex, sexual relationships during travel — including contraceptive use — and barriers and facilitators related to contraceptive use. 
The interviews revealed:
Participants generally did not expect to be sexually active during travel often citing their personal values, no perceived opportunities for sex, and perceptions that sex was inconsistent with the trip's purpose. However, some of these women did end up having sex while traveling;
Women who had new sex partners while traveling described contributing factors such as increased sexual attention from men, heightened intimacy, and getting swept up in the atmosphere; 
Women reported both positive and negative experiences with partners regarding birth control and STI prevention, especially regarding condom use;
Travelers had to solve various logistics issues regarding their birth control, particularly when using the pill. For example, some study-abroad travelers had trouble getting a multiple months' supply due to insurance policies restricting the number of pill packs that could be dispensed at one time; 
Women using intrauterine devices expressed appreciation for having a method that didn't require any special preparation or attention before traveling; 
Some participants described very vulnerable travel experiences related to sexual and reproductive health. For example, one traveler experienced a condom break, prompting her to seek emergency contraception in her travel destination. Another woman had to obtain a medication abortion while traveling.     
"International travel encompasses a diverse range of environments that are not universally risky when it comes to sexual and reproductive health," says Martins. "However, young women should be prepared for the challenges they may encounter and we think that health care providers have a key role to play."
Martins recommends that health care providers offer pre-travel counseling that raises the possibility of having sex abroad — even if unanticipated — and assess travelers' plans for preventing pregnancy and sexually transmitted infections. 
"It's also a good time to make sure travelers have enough birth control to last their entire trip and to give patients a dose of emergency contraception to take with them, just in case they need it," says Martins. "Study abroad personnel, while they cannot dispense medication, can also counsel student travelers on appropriate preparations when it comes to sexual and reproductive health and the local accessibility of supplies, such as condoms."
Martins notes the lack of research examining the use of birth control beyond only condoms among international travelers and hopes the study will inspire more researchers to explore facets of pregnancy prevention in the travel context.