Observing the Intersection of Traditional and Western Medicine in Rural India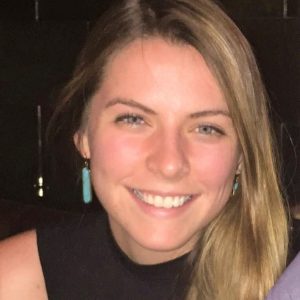 Chelsea Kline (Maternal and Child Health '19) made a purposeful decision when she began her graduate studies at the University of Minnesota, as she wanted to dedicate her studies on the exploration of the influences on health seeking behavior. Since studying public health in Ecuador during her undergraduate studies, she has also had a particular focus on understanding the intersection of traditional and western medicine in indigenous communities.
In Ecuador, Chelsea combined her Spanish studies with her interest in human development and social services by interning at a hospital, where she focused on the health needs of the indigenous communities. She worked directly under a doula, who was the first line of communication for women between western medicine and traditional medicine practices. After witnessing the impact doulas have on community health, Chelsea began to explore her interest in Global Health.
Chelsea's experience in Ecuador compelled her to enroll in the India: Global Health, Globalization, and Leadership course offered through the Center of Global Health and Social Responsibility during her second year of her graduate program. This course took place in Mysore, India over a three-week period, where she studied the health care delivery system in India, the significance of the social determinants of health in a globalized world, and the skills needed to be a leader in the global space.
During her time in India, Chelsea was able to meet with Accredited Social Health Activists (ASHAs), who are women that make significant contributions toward the maternal health education and medical care in the rural communities of India. Excited about ASHAs' role in community participation and empowerment, Chelsea chose to investigate this community health program for the duration of her time in India.
Chelsea says, "My time in Ecuador showed me the impact that one person can have on decreasing infant and maternal mortality rates, increasing immunization rates, and increasing awareness of health care services… ASHAs are the backbone of the primary health care system in India."
Looking ahead, she hopes to use her time in India to inform her practice in the professional world.
"This experience demonstrated the power of a strong community health worker network, for the health of all people, to help achieve health equity in rural areas."
Upon graduation in May, she will be working as the new Director of Strategic Initiatives for United Healthcare, where she will work specifically with Medicare beneficiaries.
"Studying in India taught me how to work in a global space, and how to be more cognizant of the needs of communities, especially in being more intentional in my work…it was very transformative for me."