Strengthening Access to Rural Health Care in Haiti through Program Evaluation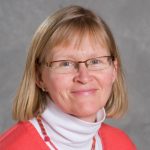 Cynthia Miller, MPH student in the Community Health Promotion program, has had a lifelong interest in Global Health. This interest not only led her to the School of Public Health, but to volunteer as a triage nurse in Haiti with the organization Haiti Companions. As a young adult in the 1970s, she lived for two years in Zaire (now Democratic Republic of the Congo) and worked with Habitat for Humanity. This started her interest in creating access to reliable care for those in remote, low-resource settings.
She started working in 2012 with Haiti Companions, doing rural mobile clinics for primary care in three communities in Haiti. The mobile clinics brought doctors and nurses, along with basic lab testing to rural settings with limited access. Everyone received at least multivitamins treatment against parasites, as well as basic oral medications as needed.
However, the organization has recently shifted to a new model of care. Over time the organization grew to support Haitian providers and build capacity within local communities. Instead of doing rural mobile clinics with American volunteers, the American volunteers now primarily do fundraising and support for the work of the local doctors. The organization hopes to eventually have a clinic building with regular medical staff.
With this shift in the organizational structure and practices, she has also shifted from providing care as a nurse to engaging in program evaluation. Her current project is conducting a formative evaluation to assess the effectiveness of the program in meeting community needs.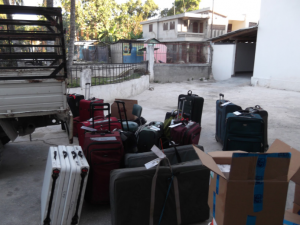 "What our organization is trying to do is support Haitians caring for Haitians and providing care that makes sense for them in their setting… Are we meeting their needs in the best way, and are we focusing on the needs that the community would prioritize?"
This provides new and informative challenges in how to engage program staff. She claims that it is important to understand what program staff would like to know in addition to program funders. It is an important challenge to involve all stakeholders to make sure the evaluation is meaningful. She says that it is necessary to take inspiration from other models of community health care to create something sustainable in a local Haitian setting.
"I really admire the work of Paul Farmer… I've learned so much from him and his writing about how to really listen to the voice of the people and to try to support local attempts towards developing healthcare infrastructure."