The Robert L. Kane Memorial Lecture
"A physician, scholar, and mentor who used his formidable intellect, wit, determination, and kindness to ease suffering and mend the world. He left an imprint" -from Dr. Robert L. Kane's epitaph.
The purpose of the Robert L. Kane Memorial Lecture is to honor the legacy of its namesake, the first holder of the endowed Long-Term Care in Aging at the University of Minnesota (1990-2017). A scholarly pioneer in chronic disease care, long-term care innovation, and geriatric health services research, Dr. Kane's science has greatly advanced our understanding of long-term care. Dr. Kane mentored numerous students, junior faculty researchers, and professional colleagues who have had distinguished careers in their own respective disciplines. This prestigious Lectureship honors scholars of a similar reputation as Dr. Kane's and aligns innovative science in long-term care with the needs and experiences of practitioners, providers, families, and older persons.
A scholar of national or international reputation in long-term care or a related area will serve as the Robert L. Kane Memorial Lecturer on an annual basis. The Lecturer will:
Provide a scholarly presentation to the University community on a topic of scientific relevance to long-term care (by definition including both post-acute care and long term services and supports);
Take part in a series of small-group or individual meetings with University faculty, staff, and students to provide consultation and identify potential collaborations;
Engage with University of Minnesota partners to further benefit providers, policymakers, families, and older persons themselves.
Consider donating!
Donations to the Robert L. Kane Memorial Lecture will help support the investment we are making to ensure that the annual Lecture will continue for the foreseeable future to continue the tradition of scholarly, practice, and policy excellence that Dr. Kane insisted upon.
Supporting Care Partners in Real-World Care Delivery
May 9th, 2023 | Hybrid Format | Jennifer Wolff, PhD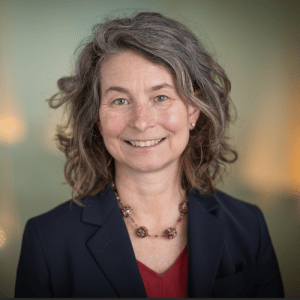 University of Minnesota's Campus Club–ABC Room
300 Washington Avenue Southeast
Coffman Memorial Union, 4th Floor
Minneapolis, MN 55455
4:00 – 5:00 PM CST- Lecture
5:00 – 5:30 PM CST- Q&A Session
5:30 – 6:30 PM CST- Free reception and cash bar presented by Campus Club (in-person attendees only)
Dr. Wolff is the Eugene and Mildred Lipitz Professor in the Department of Health Policy and Management and Director of the Roger C. Lipitz Center for Integrated Health Care at the Johns Hopkins Bloomberg School of Public Health and holds a joint appointment in the Division of Geriatric Medicine and Gerontology at the Johns Hopkins University School of Medicine. Dr. Wolff's research focuses on the care of persons with complex health needs and disabilities and applied studies and initiatives directed at better supporting them and their family caregivers within systems of care delivery.
Care partners have a foundational role when assisting persons with complex health needs and disabilities, including throughout the trajectory of dementia care. Care partners often serve as a critical source of information about a patient's health history, coordinate treatments, facilitate care planning, and participate in routine and high-stakes decision-making. The competence and capacity of care partners affect the care quality, outcomes, and well-being of both the person they assist and themselves. Support of care partners has been identified as a key opportunity for achieving savings in care delivery redesign. This talk will summarize challenges and opportunities in the science and policy of care partner support and discusses strategies to sustain innovation and improvement in care, with a particular focus on consumer-oriented health information technologies.
Social Justice, Clinical Research and Dementia Care in Multicultural America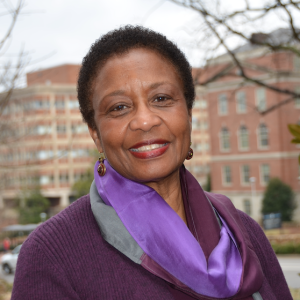 May 13th, 2022 | 2:30 – 4:00 PM CST | Virtual Via Zoom
Keynote Speaker: Peggye Dilworth-Anderson, PhD
Dr. Dilworth-Anderson is a professor of Health Policy & Management at the Gillings School of Global Public Health, University of North Carolina–Chapel Hill. Her research focus is on health disparities and Alzheimer's disease with an emphasis on building knowledge for the scientific and lay community to inform conducting culturally relevant research and disseminating information about Alzheimer's disease and related disorders in medically underserved diverse populations.
This presentation provides a framework for integrating social justice, clinical research on dementia in America, and the care that is provided to diverse groups of older people and their families in America.
Mainstreaming Long Term Care
May 6th, 2021 | 3:00 – 4:30 PM CST | Virtual Via Zoom
Keynote Speaker: Debra Saliba, MD, MPH, AGSF
Debra Saliba, MD, MPH, AGSF holds the Anna & Harry Borun Endowed Chair in Geriatrics at the UCLA David Geffen School of Medicine where she directs the UCLA Borun Center for Gerontological Research. She is also a senior natural scientist at RAND and a researcher at the Greater Los Angeles VA.
Despite the large and increasing number of adults who are vulnerable to functional decline, the need for long term care has been excluded from traditional conceptions of community health care. Moreover, many care settings do not employ principles of geriatrics and gerontology. Health services research can help to remedy these shortcomings by using scholarship to identify and encourage better and more targeted care across the care continuum for these populations. Dr. Saliba will provide examples of research that has used data and science to effect such changes in long-term care policy, programs, and clinical practice.
The Science of Changing Health Systems Behavior
April 11th, 2019 | Mayo Memorial Auditorium, The University of Minnesota – Twin Cities
Keynote Speaker: Vincent Mor, Ph.D.
Florence Pirce Grant University Professor, Professor of Health Services, Policy, and Practice, Brown University
Timestamps for video:
Dr.  Gaugler's initial comments and reflections on Dr. Kane (13:00 to 27:29); Delivered at the Robert L. Kane Memorial Lecture, April 11th, 2019, at the University of Minnesota by Joseph E. Gaugler, Ph.D., Robert L. Kane Endowed Chair in Long-Term Care and Aging and Professor, Division of Health Policy and Management, School of Public Health, University of Minnesota.
Introduction of Dr. Vincent Mor and the 2019 Robert L. Kane Memorial Lecture, The Science of Changing Health Systems Behavior with a question and answer session (27:30-1:23:45);
Discussion panel with Vincent Mor, Ph.D.; Peter Huckfeldt, Ph.D.; Teresa McCarthy, MD; Dawn Simonson, MPA; and Timothy Beebe, Ph.D.: (1:24:25-to conclusion)