The Robert L. Kane Postdoctoral Fellowship
The Robert L. Kane Postdoctoral Fellowships in Aging, Dementia, and Long-Term Care nurtures scholars with strong substantive expertise/interests in long-term care, healthcare systems and delivery, prevention, and management of Alzheimer's disease and related dementias (ADRDs), intervention design/development, systems innovation, health equity, and/or quality of care/quality of life among older adults and their family/professional caregivers. Methodological skills in one or more of the following areas are preferred: (1) intervention research; (2) quantitative/longitudinal methods; (3) qualitative or mixed-methods; (5) community-engaged research methodologies; (6) program or policy evaluation; and/or (7) implementation and dissemination.
Ample opportunities exist to develop an independent program of research in one or more of the areas above in collaboration with the Director, Joseph E. Gaugler, Ph.D. (the Robert L. Kane Endowed Chair in Long-Term Care & Aging and Professor in the School of Public Health) and the Associate Director, Tetyana Pylypiv Shippee, Ph.D. (Associate Professor, School of Public Health). Fellows have the opportunity to join and seek mentorship from a diverse and vibrant group of research programs including:
Required qualifications include a) an earned doctorate; b) evidence of productivity in a defined area of research and scholarship; c) excellent written and oral communication skills; and d) strong interpersonal and organizational abilities. Preferred qualifications include a) recognition in an area of scholarship; b) strong potential for external research funding; and c) a substantive research publication record.
Call for Applications: 2022 – 2024 Fellows
Two Robert L. Kane Postdoctoral Fellows will be selected and will begin in Fall, 2022. Start date of postdoctoral appointment is negotiable. Applications are considered until positions are filled. To apply, please send:
A cover letter
A 3-page description of career development plan
A 3-page research prospectus that cover the 2-year post-doctoral period
An up-to-date CV
Contact information for 3-5 external references
Formatting should adhere to NIH proposal guidelines.
Please email applications or direct further queries to: Ashley Millenbah, MPH, Robert L. Kane Endowed Chair Coordinator, email: mill8913@umn.edu; phone:612-424-1894.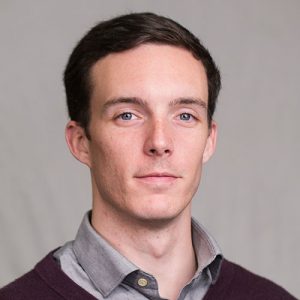 How we might live our best lives was the central question I worked to answer while earning my Ph.D. in social psychology at the University of Houston. Nearly all my research trying to understand how we live our best lives is seen through the lens of Self-Determination Theory, and I have found the domains of personality and relationships to be particularly interesting places to explore these questions. Through external grant funding and publications, I have employed several methodological (e.g., event momentary assessment, interventions, dyadic data collection) and statistical (e.g., machine learning, multilevel modeling, structural equation modeling) techniques to answer my research questions.
What led you to apply to the Robert L. Kane Postdoctoral Fellowship?
I applied for the Robert L. Kane Postdoctoral Fellowship because it represented a fantastic opportunity to apply my research skills and knowledge in a way that could reduce human suffering. A few years ago, I began reflecting on ways to apply my work more directly, rather than confining it solely to journals focused on theory for theory's sake. During this reflection, I realized that studying older adults and their caregivers might be an ideal application of my interests. Among my friends and family, I have seen intense suffering result from Alzheimer's disease and related dementias (ADRD) for both those who are ill and their caregivers. Understanding how to not only reduce this suffering but help people generate meaning and thrive through their experiences directly maps onto my work trying to understand how people can live their best lives. Moreover, the inherent focus on both what the caregivers and older adults with ADRD individually bring to the table as well as their relationship dynamics align with the personality and relationship domains I have studied to date.
What are some of the projects you plan to work on while a Fellow? What do you hope to achieve?
As a fellow, I have several projects planned that aim to better understand subjective and eudaimonic well-being, their respective impacts on older adults with ADRD and their caregivers, and how we might leverage those impacts for the greatest benefit. Additionally, I have a few projects planned that aim to understand how personality and its implications in relationships might change because of a relationship partner's ADRD. While studying these questions I plan to expand my research toolbox to include expertise in systematic literature reviews and archival data analysis. Meanwhile, I hope to learn to interface with the community outside of academia so that they can benefit from the answers to these research questions. In this way, I hope to achieve a balance of academic competence including asking and answering interesting research questions that attract external funding using sophisticated statistics and methodology while bringing real benefits to real people.
What are some of your professional and academic goals after the Fellowship ends?
I thrive in a research environment so staying in a research setting is among my primary professional goals. Through this fellowship, I hope to lay a foundation in research on older adults with ADRD and their caregivers that I can continue to build on for the rest of my academic career. I also hope to learn to build community relationships to both share my findings and help inform my future research questions.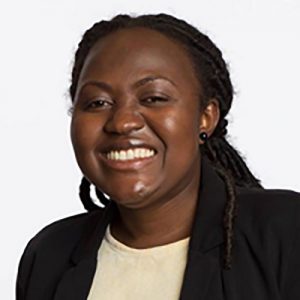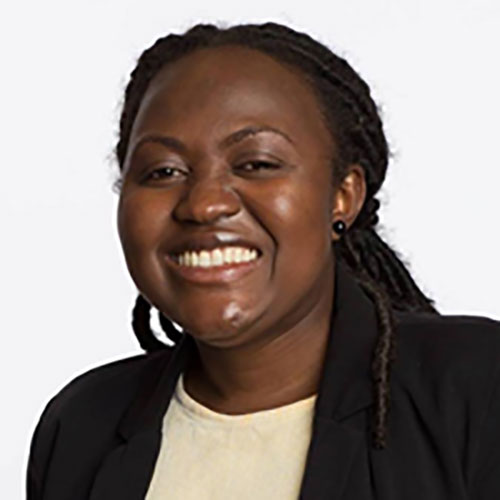 I will receive my Ph.D. in Nursing from Johns Hopkins School of Nursing where I explore the relationship between acculturation, discrimination, and physical function in African immigrant older adults. I graduated Magna cum Laude with my Bachelors of Science in Nursing from the University of Massachusetts Amherst (UMass Amherst) and worked as a nurse at a community health center. After witnessing numerous health disparities with her patients, I returned to school to study how to change policies for improved health outcomes for vulnerable populations. I obtained my Master's in Public Health from Boston University. Prior to starting her doctoral studies, I worked as a nurse interventionist on the Community Aging in Place Advancing Better Living for Elders (CAPABLE) project in Baltimore city that is currently being implemented in 27 sites across the country. I was the only nurse accepted into the first cohort of the Health Policy Research Scholar program supported by the Robert Wood Johnson Foundation where I gained training in health advocacy, policy, and leadership. My research interests center around understanding the causes of health inequities in minorities and improving health outcomes for older adults.  Encompassing my research and policy training, my long-term goal is to develop and test interventions that can be translated into health policies and practices to improve health and eliminate health inequities for older adults.
What led you to apply to the Robert L. Kane Postdoctoral Fellowship?
Long term, I want to develop and implement health interventions with older adults. During my postdoctoral fellowship search, I sought out programs where I could solidify my intervention development, gerontology, health equity knowledge, and skills. Interestingly, I had never heard about Dr. Robert L. Kane before my mentor forwarded the postdoctoral application to me. However, after a short search, I quickly understood who Dr. Kane was, how his work and research has impacted health outcomes for older adults. The history of the fellowship, my fellowship mentors' current work, and the School of Public Health's reputation especially in the area of health policy made the Robert L. Kane Postdoctoral Fellowship a perfect match for my career development goals.
What are some of the projects you plan to work on while a Fellow? What do you hope to achieve?
I am excited to be joining the Families and Long-Term Care Projects (FLTC) team that has a long history of intervention development and interdisciplinary collaboration. Also, I know that the FLTC team recently developed a partnership with African Career, Education, & Resources, Inc. (ACER) to develop The African Immigrant Memory Loss Assessment Project that would be starting this summer. I am looking forward to leveraging these relationships and mentorship to explore physical and cognitive functional health outcomes and begin developing an intervention to improve health outcomes for African immigrants and other minority older adults.
What are some of your professional and academic goals after the Fellowship ends?
Following my postdoctoral fellowship, I intend to apply for an Assistant Professor position at a research-intensive university, where I can conduct research to impact health and wellbeing for diverse older adults, and recruit and mentor a new generation of gerontology researchers.