Stand & Move at Work™ is a free, evidence-based workplace health promotion program and research project designed to promote standing & moving during the work day.
Change the culture of your workplace and partner with us to:
Improve employee health and wellbeing
Engage employees with an effective, customizable, and easy-to-implement wellness program
Increase the use of any sit-stand workstations and improve your ROI!
Improve employee ergonomics
Receive on-going feedback on program progress & outcomes
Frequently Asked Questions
What is a workplace champion? Can there be more than one?
Workplace champion(s) are employees of the worksite who serve as the primary point of contact and person in charge of implementing the Stand & Move at WorkTM program. No special skills are required for this position, just a great attitude and desire for a healthier workplace – though often these individuals are employed within HR, Benefits, Wellness, or occupational safety. Our web portal will walk champions through the strategies and give them the tools to implement the program. Employers may choose as many workplace champions as they would like, depending on the size and needs of the organization.
What is the overall time commitment of the program?
The program itself is to be implemented over a period of 12 months, with an additional check-in 12 months after the program ends.
Employee Time:
Staff will be asked to complete program assessments, including surveys that will take an anticipated 45-60 minutes in total (over the 24-month period). Staff time taking part in programmatic activities is negligible.
Workplace Champions:
Ideally, program champions would be allocated one to two hours per month for the planning, implementation, and evaluation of programmatic activities.
How much does the program cost?
This program is currently being funded by the National Institutes of Health, so the only costs are the time your champions spend on the program and staff time filling out surveys (60-90 minutes over 2 years).
Is training, including ergonomic training, provided?
Yes! The SMW Program Portal includes a series of short, online modules that provide champions with the necessary orientation and training. All employees, including champions, will also receive comprehensive ergonomic training.
How secure are the study data? Who sees the study data? Can employees be identified?
Surveys will be collected using the University of Minnesota's Research Electronic Data Capture (REDCap) system. REDCap is a secure web application designed specifically to support data capture for research studies. Only authorized study staff will be able to access the study data. We will follow federal guidelines to maintain the confidentiality of data. All survey responses will be reported in aggregate and no individual employee will be able to be identified.
The SMW Web Platform is hosted in Microsoft Azure as an App Service, and the database itself is running under SQL PaaS with encryption at rest and encryption during transit. The database is not accessible outside of the Azure environment unless a particular IP is added to the firewall.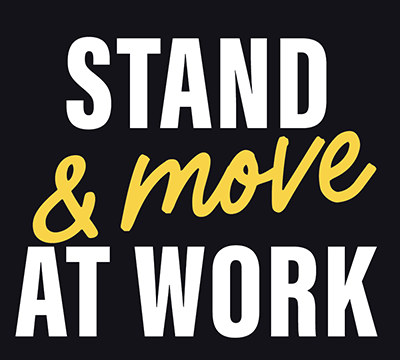 Learn More
Do you have questions or want more information?
Please reach out to us at: move@asu.edu or (612) 437-6126.