MPH students Tricia Alexander and Joanne Hill were selected for the Minnesota State Legislature's People of Color and Indigenous (POCI) Caucus internships. The caucus focuses on criminal justice reform and reducing disparities in education, health care, and economic security. The internships offer students the opportunity to handle a wide variety of duties essential to the legislative process and require a commitment of 400 hours.
We interviewed Alexander and Hill to find out more about their interest in the POCI Caucus.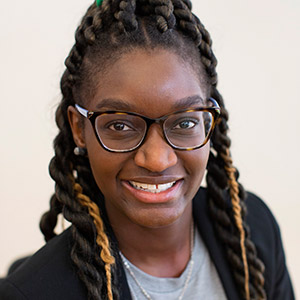 Tricia Alexander (Advisor: Professor Melissa Laska)

Alexander is enrolled in the Coordinated Master's of Public Health Nutrition Program and progressing toward becoming a registered dietitian.
What is your area of public health interest and how does it relate to the internship?
Nutrition relates to social determinants of health that the POCI Caucus 2020 One Minnesota Legislative Agenda is striving to make more equitable. For instance, Black, Indigenous, and Latinx children are more likely to face food insecurity, and this negatively impacts their ability to learn. Furthermore, infant and maternal mortality are affected by nutrition-related chronic health conditions that disproportionately impact Black birthing people.
What aspects of the internship are you most excited about?
I am excited to gain experience in legislative bill drafting and understand the legislative process better. People who look like me often do not have access to this knowledge due to systematic racism. We are not often given the space to influence legislative decisions that affect our communities the most. This internship will provide me with the skills I need to advocate for health equity along with anti-racist policies, practices, and regulations throughout my future career in public health.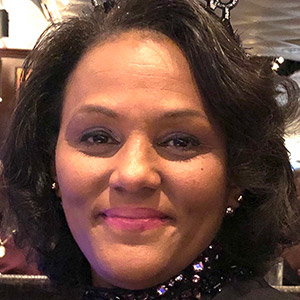 Joanne Hill (Advisor: Kate Hanson)

Hill is a certified nurse anesthetist in the MPH/DNP-Public Health Nursing Practice program. 
What is your area of public health interest and how does it relate to the internship?
Initially, my passion was in population health. However, given the past six months of change and confusion in the U.S. with COVID-19 and the death of George Floyd, my public health interest and active participation within my community has changed and is more focused on educational, economical, and health care equity.

I was a trauma nurse for over 10 years and have been a nurse anesthetist for more than 12 years in the Twin Cities. My life is a living testimony for change. Growing in St. Paul, I took advantage of the Pell Grants and various social programs to lift myself out of poverty and teenage pregnancy to build a very successful career in the Twin Cities. At age 50, I aim to give back and make a difference any way I can. 
What aspects of the internship are you most excited about?
I am excited to learn what the POCI Caucus does and how they do it. As POCI Caucus Co-Chair Rep. Rena Moran recently said, "We stand together across race, culture, and experience, united in the goal of making Minnesota a better, more equitable place to live."