Congratulations to Amira Adawe (MPH '15) and Ani Koch (MPH '16) for being named 2020 Bush Fellows by the Bush Foundation. The fellowship provides recipients with up to $100,000 over 12 to 24 months to pursue formal and informal learning experiences that help them develop the skills, attributes and relationships they need to become more effective, equitable leaders who can drive change in their communities and region as a whole.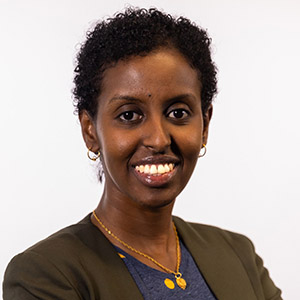 Amira Adawe
Adawe is the executive director of the Beautywell Project, a community-based organization that aims to end skin-lightening practices and chemical exposures among women of color. The organization works to empower women in the community through promotion of health and well-being, increasing their health literacy. The organization also conducts research and policy work as well as leadership training.
"My Bush Fellowship will help me scale globally the work I'm doing to end the narrative of colorism," says Adawe. "I will study the companies that make skin-lightening products, the ingredients and marketing strategies they use, and I will also build a network of other organizations around the world focused on this issue."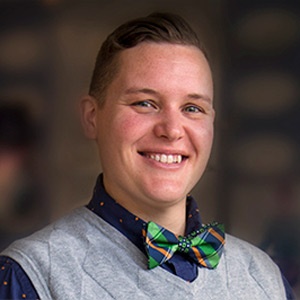 Ani Koch
Koch is a senior program manager on the community integration team at Blue Cross and Blue Shield of Minnesota. Koch's work is focused on the intersection of community health and business practice, usually involving the social determinants of health and health equity.
"I plan to study genealogy, anti-racism, and alternative health care models as well as connect with transgender leaders around the world," says Koch. "Ultimately, I hope to utilize these learnings to grow my leadership abilities and create models for how to make systemic changes that will result in improved care and service for the most marginalized communities around the region and nation."