Trainees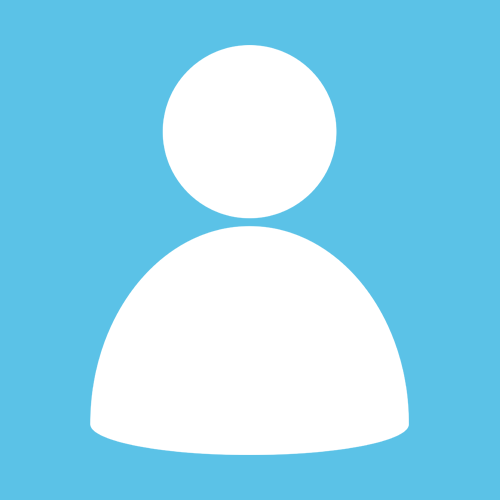 Daniel Baumann
Daniel Baumann is a predoctoral fellow on the Minnesota Obesity Prevention Training program (MnOPT) and PhD candidate working toward his doctoral degree in the Integrative Biology and Physiology program, under the mentorship of Dr. John Osborne. Daniel's research project involves studying the interaction of obesity, inflammation, and the nervous system in propagating hypertension. In the past year, he worked on one aim of his research project. Using knockout animal models and cytokine antagonists he has studied mechanistically how inflammatory cytokines produced during obesity disrupt the regulation of blood pressure. He presented a talk based on these studies at the Experimental Biology conference in April 2022 and is preparing a manuscript for publication. He has also worked to develop a method for live imaging of sensory nerves and their response to inflammatory stimuli. In his leisure time Dan like to watch movies, read, watch and play sports.
Highlighted Publications: PMCID: PMC6032306, PMCID: PMC8410096, PMCID: PMC6295492, PMCID: PMC6295492
Email: dbaumann@umn.edu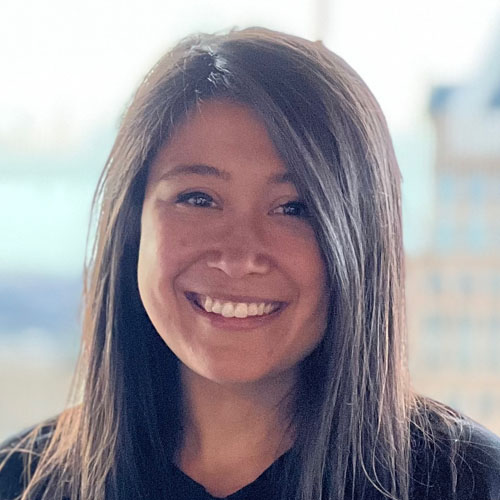 Lenora Goodman
Lenora Goodman is a first-year PhD student in social/behavioral epidemiology and predoctoral fellow on the Minnesota Obesity Prevention Training program (MnOPT). Lenora is currently working on an afterschool pyramid-mentoring intervention focused on improving the social/emotional learning and health behavior self-efficacy of youth with her primary mentor, Dr. Katherine Arlinghaus. Lenora is interested in the intersection of obesity and eating disorders as it pertains to obesity prevention, inequities in resources and treatment, and the role of the parent-child relationship in the development of child weight-related behaviors (e.g., diet, physical activity) among preadolescents and adolescents of historically marginalized populations. Lenora is also interested in the optimization of nutrition interventions, translational obesity science, and dissemination of findings to families and communities. Lenora is a registered dietitian with a background in public health and clinical nutrition, most recently practicing as a pediatric endocrine RD at Children's Hospital of Michigan prior to starting her PhD program. In her free time, Lenora enjoys exploring the walking trails in Minneapolis, attending just about any sports game, and hanging out with her two cats, Zoey and Coco.
Email: goodm315@umn.edu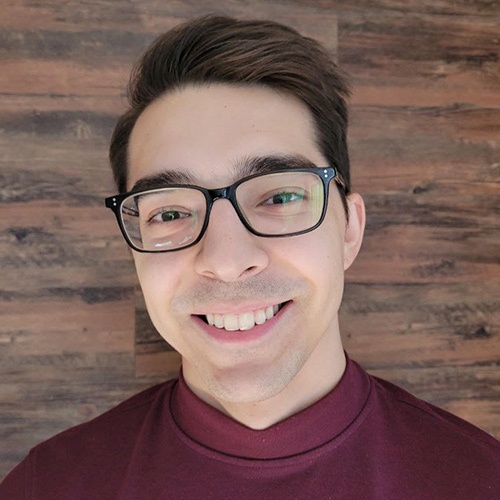 Jean Pierre Pallais
Jean Pierre Pallais is a third-year PhD student in the Department of Integrative Biology and Physiology at the University of Minnesota. He is a current first-year predoctoral fellow on the Minnesota Obesity Prevention Training Program (MnOPT). Under his primary mentor, Dr. Alessandro Bartolomucci, he is investigating the role of Vgf-derived neuropeptide TLQP-21 signaling on the central regulation of our metabolic physiology. Given that there are no reliable, effective treatments for obesity with zero negative adverse side effects, we are in dire need of alternative treatments. Jean Pierre's research into the TLQP-21/C3aR1 signaling mechanism in the central nervous system is necessary in order to understand the therapeutic potential for its use as a treatment and/or preventative measure against obesity. Outside of class and lab work, Jean Pierre spends time with his wife and family, listens to way too much music and writes album reviews, and plays disc golf.
Highlighted Publication: PMCID: PMC8629782
Email: palla058@umn.edu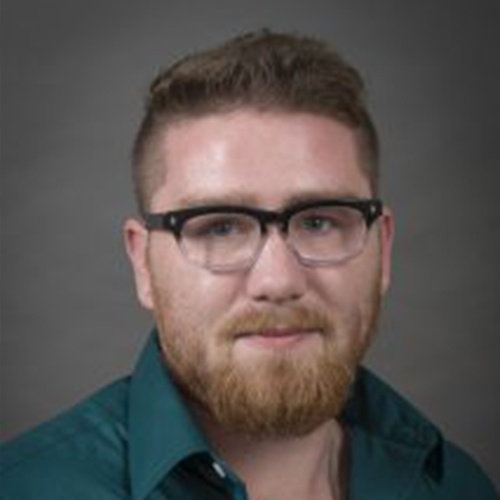 Patrick Brady
Dr. Patrick J. Brady is a first-year postdoctoral fellow on the Minnesota Obesity Prevention Training (MnOPT) program working with Dr. Melissa Laska and Dr. Lisa Harnack. He is a mixed methods researcher interested in studying how food insecurity, food systems, and social safety nets impact nutrition and health of underserved populations, with a focus on older adults and rural communities. He is currently working on projects examining use of food banks/shelves and food assistance programs during the COVID-19 pandemic. He is hoping to expand this work by collaboratively developing interventions in the emergency food system using community engaged research methods. When he's not working, Patrick spends his time cycling, cooking, and spending time with his cats, Mooch and Jaguar.
Highlighted Publication:  PMCID: PMC8618552
Email: bradyp@umn.edu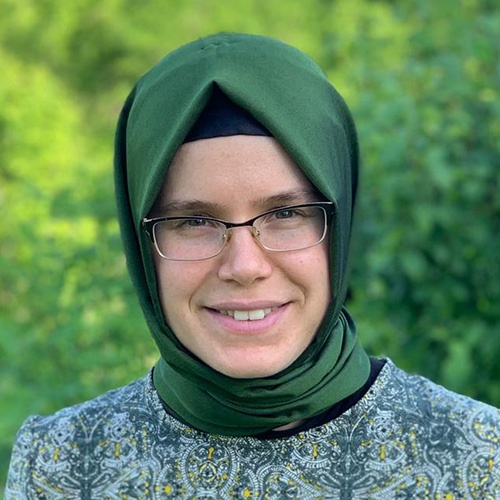 Aysegul (Aysha) Baltaci
Dr. Baltaci is a first-year postdoctoral fellow in the Minnesota Obesity Prevention Training (MnOPT) program working with Dr. Melissa Laska and Dr. Jayne Fulkerson. She has a Bachelor of Nursing from Istanbul University Florence Nightingale Nursing School. She also holds an MS in Human Nutrition from the University of Wisconsin Stout and a Ph.D. in nutrition (community nutrition focus) from the University of Minnesota. She is a former Graduate Research Assistant at the University of Minnesota Extension Center for Development Applied Research and Evaluation Unit.
Her primary research interest is working in community-based research programs focusing on healthy eating and physical activity to improve individuals' health and wellbeing, especially with families and children living in low-income and racially and ethnically diverse households. She is also interested in working on research projects aiming to improve social and environmental factors (i.e., food- and activity-related parenting practices) that influence food and activity behaviors. She has been using qualitative and quantitative methods to evaluate the research programs she was part of. Currently, she is primarily working on an NIH R01 study with Dr. Laska and Dr. Fulkerson to develop and revise a home food inventory assessment tool for both general populations and Latinx groups.
Dr. Baltaci loves to involve public health and nutrition focus organizations. When she is not working, she enjoys cooking, spending time with her friends and family, attending community events, and gardening.
Highlighted publication: PMCID: 34360517
Email: balta026@umn.edu