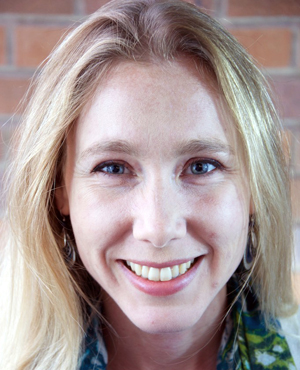 Epidemiology and Community Health doctoral student Kimberly Bonner has been awarded a Fogarty Global Health Fellowship by the National Institutes of Health. The fellowship is a 12-month program that supports doctoral students pursuing independent international research.
"I am interested in vaccines and barriers to vaccination in low-resource settings," says Bonner. "Vaccination is a critical element in preventing disease and death, and it can protect both individuals and their communities."
Bonner plans to use the fellowship to undertake two studies in Uganda: one on how students in medical professions weigh factors in vaccination decision-making, and the second on the barriers to HPV vaccination for adolescent girls who have dropped out of school.
"My hope is that the first study can be used to tailor medical education curricula to enable medical professionals to become stronger advocates for vaccination," says Bonner. "The second study could help identify opportunities to improve overall vaccination coverage for girls who have dropped out of school in Uganda."
Bonner said she believes she received the Fogarty Fellowship in large part due to the mentoring she receives from vaccine researcher and Assistant Professor Nicole Basta.
"Kim's commitment to improving outcomes in global health is outstanding," says Basta. "She has demonstrated a keen ability to design ambitious projects and to work collaboratively with multiple partners to implement them. Her experience ranges from the Ebola outbreak in Sierra Leone to her research with my group here on HPV vaccine uptake among underserved adolescent girls in Uganda. Kim's Fogarty Fellowship proposal reflects her ability to think critically about how best to address key problems facing vulnerable populations and I'm excited to work with her on this research."
Bonner plans to use her research in Uganda as the core of her upcoming doctoral dissertation, which she hopes to complete by 2020.
The Fogarty Global Health Fellow program at the University of Minnesota is housed at the AHC Center for Global Health and Responsibility under the leadership of Principal Investigator Shailey Prasad.