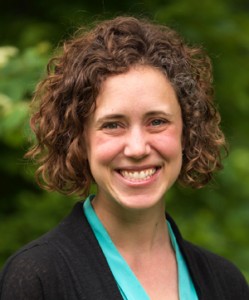 Rural areas of the United States, on average, have higher median ages and more adults age 65 and older than urban areas. As these residents grow older, most will need long-term or nursing home care, but as a new School of Public Health report shows, there are significant barriers to finding this care in rural areas.
"Among Americans age 65 and older, 70 percent will need long-term care at some point and nearly half will need nursing home care," says lead author and researcher Carrie Henning-Smith. "Rural areas face unique challenges in accessing long-term care and nursing home care, including longer driving distances between facilities and health care workforce shortages."
The report was co-written by Associate Professor Katy Kozhimannil and published by the University of Minnesota's Rural Health Research Center.
Henning-Smith says the report shows that, in addition to workforce shortages, rural long-term care facilities have a hard time meeting demand because patients tend to be older, sicker, and poorer when compared to urban residents. The study also noted that some health conditions — such as psychiatric disorders, dementia, obesity, and those requiring medically intensive treatment — were particularly difficult to address.
The barriers often result in the need for hospital discharge planners to stall by keeping patients in the hospital longer than medically necessary, or take more extreme steps to place patients in appropriate facilities.
In the report, Henning-Smith talked to hospital discharge planners about their experiences with older patients who needed long-term care. "We heard stories of residents being delayed in the hospital although it wasn't the most appropriate setting for them and of some residents ending up in distant facilities that made it difficult for loved ones to visit," says Henning-Smith. "We listened to one story from a discharge planner in Idaho who had to place a resident nine hours away."
Henning-Smith says the report helps rural health providers and researchers by highlighting challenges to care access as well as potential solutions.
"I think that policymakers at the state and federal level should pay attention to the potential policy interventions provided by discharge planners that could alleviate some of the issues they face," says Henning-Smith.
The planners suggested a variety of policy interventions — including bolstering the rural long-term care workforce and making the Medicare three-night inpatient hospitalization rule more flexible. According to the rule, Medicare won't pay for nursing home services until after a medical event has required a patient to spend three nights in the hospital. This means that patients may need to wait until their condition deteriorates to a point requiring hospitalization before qualifying Medicare payment for necessary nursing home care.
"I think that we, as a society, need to do a better job of acknowledging the aging elephant in the room," says Henning-Smith. "We all know that we're collectively getting older and that the need for long-term care is only going to get bigger, but we've yet to do a good job of facing those facts head-on. We need to have larger, more public conversations about these very real and very complex issues."