A School of Public Health study recently published in the Annals of Epidemiology found that following implementation of the Healthy, Hunger-Free Kids Act (HHFKA), eating school meals improved the diets of U.S. children. The law, which went into effect in 2012, required school meals to include more whole grains, fruits and vegetables, and less sodium among other changes.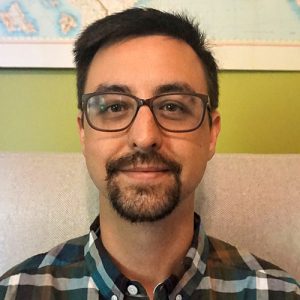 The research team, led by 2020 doctoral graduate Aaron Berger, examined data from the National Health and Nutrition Examination Survey (NHANES) 2007-2016. As part of this study, children (or their parents, for the younger children) were asked to report everything they ate over two, separate 24-hour periods and where their foods came from.
The study found:
after the policy was passed, eating school meals improved the alignment of students' diets with key recommendations of the Dietary Guidelines for Americans;
school meals provide a substantial proportion of the food (10%) eaten by U.S. children and adolescents year-round;
after school meals became healthier as a result of the HHFKA, kids did not reduce the amount of school foods eaten as was feared at the time by critics of the policy;
"Findings from our study suggest that the Healthy, Hunger-Free Kids Act improved the quality of U.S. kids' diets, which sets them up for healthier lives," says Berger, who conducted the study as a SPH student. "We are pleased to see that school meals continue to be provided during COVID-19 school closures given that otherwise many households would not have this food security during the challenging economic circumstances that have come with the pandemic."
Berger recommends that when schools return to normal session, communities and families should encourage kids to eat school meals because all groups benefit from the dietary requirements of the HHFKA. Further, he says the U.S. Department of Agriculture, which has released draft rules to weaken school meal standards, must resist pressure to roll back the HHFKA provisions that improved students' dietary quality.
SPH study co-authors included Associate Professors Rachel Widome and Darin Erickson and Professors Melissa Laska and Lisa Harnack.