University of Minnesota School of Public Health Assistant Professor Dori Cross has been selected to participate in the KL2 Scholars Career Development Program offered by the University's Clinical & Translational Science Institute. The program is designed to take assistant professors through a structured, mentored multidisciplinary translational research training program to prepare them to compete for National Institutes of Health K or RO1 awards.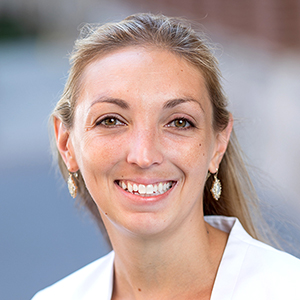 "I'm thrilled to have been named a KL2 scholar," says Cross. "This career development award provides dedicated time, resources, and mentorship essential to advancing my research goals."
Cross focuses on information sharing practices as key to improving care coordination and transitions for care for complex patient populations. 
"Handoffs and transitions are challenging, and are a vulnerable time for patients," says Cross. "The more we can understand the specific types of care team behaviors associated with patient care quality and safety, the better we can target training and quality improvement efforts."
Cross plans to use novel EHR data to understand clinician team dynamics in healthcare. One study will examine the consistency of handoff and discharge practices as it relates to patient care quality and safety. Another study aims to investigate EHR-associated burden in a team context, for example, learning how one clinician's EHR use helps or hinders the ability of others to perform their EHR-based tasks.
In addition to standard dissemination outlets, Cross plans to share her findings with the health systems she studies to help them shape their organizational learning and targeted improvement strategies. She hopes to develop scalable approaches to monitor and act upon opportunities that strengthen team-based coordination in various healthcare settings.