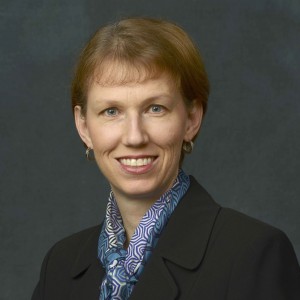 A new study by Associate Professor Jean Abraham finds that employer-sponsored health insurance offers didn't change significantly following implementation of the Affordable Care Act (ACA) in 2014.
"The percentage of employers offering insurance coverage remained relatively stable after the first year of the ACA coverage expansion," says Abraham.
The study was published in Health Affairs.
Approximately, 46.35 percent of private-sector employers offered coverage in both 2013 (before ACA) and in 2014 (after ACA), whereas 49.08 percent did not offer coverage either year. Between 2013-2014, 3.45 percent of employers dropped coverage, while 1.10 percent added coverage.
Despite relatively stable rates of employer-sponsored insurance, Abraham's analyses revealed that employers that were more likely to drop coverage included:
     

Small firms

     

Companies with a higher percentage of low-wage workers

     

Service-sector organizations

     

Newer establishments
"Our findings show that the ACA did not lead to large-scale reductions in employer-sponsored health insurance," says Abraham. "Workforce and employer characteristics were the primary factors associated with dropping coverage. In our analyses, we did not observe any significant associations between the probability that an employer dropped coverage and ACA-related policy variables, including changes in Medicaid income eligibility, Marketplace type, or changes in small employer group premium rating."
The study used the nationally representative Medical Expenditure Panel Survey Insurance Component (MEPS-IC). The authors noted that 2014 is the first year the MEPS-IC asked employers about their offers of health insurance in the current and prior year, and thus it is not possible to compare these results directly to a trend.
They added that researchers should continue to study changes in employer provision of health benefits in order to determine longer-run effects of the ACA.
~ This story was derived from a post published on AHC's Health Talk