The threat of widespread food insecurity among Americans due to economic disruption and other factors is a major concern during the COVID-19 pandemic. Food insecurity is likely to be an even greater worry for many mothers, who may face extra pressures from societal expectations and roles regarding childcare, housework, and managing household meals.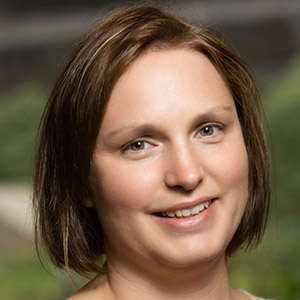 To learn more about how COVID-19 is affecting women with families, School of Public Health PhD students Jessica Friedman and Junia N. de Brito received a grant from the University's Healthy Foods Healthy Lives Institute to determine if the pandemic is subjecting mothers to increased food insecurity, overwhelming levels of psychological distress, and unhealthy changes in weight-related behaviors.
"We continue to witness the inequities related to community virus exposures, disruptions in the food supply chain, and the results of business closures and reduced economic opportunities," says Friedman. 
"Understanding how the response to the pandemic has influenced household food security, and the associated mental and weight-related health among mothers, is essential to understanding the full range of impacts of the COVID-19 pandemic on women and families," says de Brito.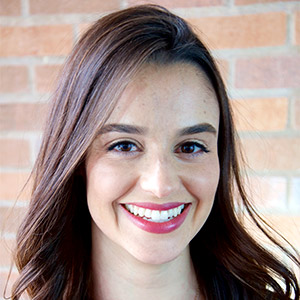 The study has multiple aims: 
Examine the change in the prevalence of food security among mothers as a result of the economic disruption caused by the COVID-19 pandemic and stay-at-home orders;

Evaluate the associations between mothers' concerns related to the stay-at-home orders and household food security with psychological distress levels (i.e., increased stress, anxiety and depressive symptoms);

Evaluate the associations of psychological distress levels and household food security with changes in weight-related behaviors (diet quality, physical activity, sleep, and substance use).
The new study will survey women already participating in Associate Professor Susan Mason's Lifetime Experiences And Pregnancy (LEAP) study, which collected data on food security, psychological well-being, and weight behaviors from women just prior to the onset of the COVID-19 pandemic in the United States. 
Friedman and de Brito recently sent a survey to more than 400 mothers participating in the LEAP study and data collection was expected to end in mid-August. The survey will provide information on:
Changes in the prevalence of household food insecurity in the study cohort;

Descriptive data regarding mothers' concerns about household job security, caretaking responsibilities, ability to social distance, work productivity, and health risk;

Psychological distress and associated changes in weight-related behaviors, including diet intake, physical activity, sedentary behavior, sleep, and substance use behaviors.
The researchers hope to begin sharing the results of the study as early as this fall through journal articles, policy briefs, conference presentations, and op-eds. The information will be geared toward clinicians and policymakers in order to improve their understanding of how the pandemic is affecting the health of mothers and to connect women and their families with community resources and support.