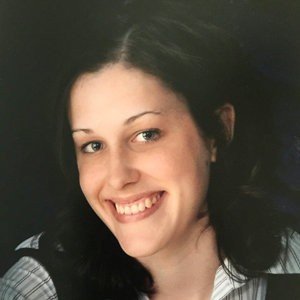 More than 20 million Americans have diabetes, and researchers are still hunting for the body's underlying triggers for the disease. Now, a new study from School of Public Health PhD student Mary Rooney raises the intriguing possibility that high levels of blood calcium may be a risk factor for developing diabetes — especially among Blacks.
Published in the American Journal of Clinical Nutrition, the study uses data gathered during the 30-year, NIH-funded Atherosclerosis Risk in Communities Study (ARIC).
Approximately 99 percent of the body's calcium is found in bones and teeth, but the remaining 1 percent largely circulates in the blood serum to help regulate physiological functions. Previous studies had observed a relationship between high serum calcium levels and diabetes, but they only looked at Whites or were too small to accurately detect any race differences.
"We found participants with the highest levels of serum calcium had a higher risk of developing type 2 diabetes," says Rooney. "Looking at race differences, we also found the association was stronger among Blacks participants than Whites."
Specifically, Rooney found that Blacks with the highest blood calcium levels were 48 percent more likely to develop type 2 diabetes than people of the same race with the lowest levels. Along similar lines, Whites with the highest levels of calcium were 17 percent more likely, as compared to those with the lowest levels, to develop the disease among their racial group. The results held up even when Ms. Rooney accounted for nutrients such as vitamin D, which are known to affect how calcium behaves in the body.
Rooney cautions that this study only shows an association between high blood calcium and diabetes and doesn't mean eating a lot of calcium causes the disease. To fully understand the relationship, researchers must continue to investigate the role nutrients, like calcium and vitamin D, play in the emergence of diabetes and why racial differences seem to exist.