In rural America, 1 in 5 residents is a person of color or a member of an indigenous group; however, little is known about the disparities that may exist among these populations in their communities. To learn more, researchers with the School of Public Health recently conducted a study that calculated the premature death rates in rural counties and compared them to other rural counties based on their racial and ethnic composition.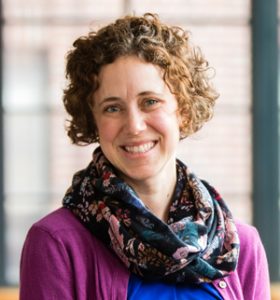 Published in the journal Health Affairs, the study was led by Assistant Professor and Deputy Director of the Rural Health Research Center (RHRC) Carrie Henning-Smith. 
The researchers used data from the 2017 County Health Rankings, which included information from the Centers for Disease Control and Prevention, the U.S. Census Bureau and other sources to determine the premature death rate and racial and ethnic majority of rural counties. The premature death rate is defined as years of potential life lost before the age of 75 per 100,000 people.
The study found the racial and ethnic majorities in rural counties were as follows:
89% are non-Hispanic white; 

3.4% are non-Hispanic black;

3.5% are Hispanic;

1.3% are American Indian/Alaska Native;

2.9% have no majority group.
This data helped the researchers conclude:
rural counties with a majority of non-Hispanic black and majority American Indian/Alaska Native residents had up to double the rates of premature death compared with rural counties with a majority non-Hispanic white residents; 

on average, the premature death rate in rural counties with a majority of

American Indian/Alaska Native

residents was 15,774 per 100,000 people — the highest in the study;

socio-economic factors, such as low household income and high unemployment, are strongly associated with higher premature death rates in counties that are largely non-Hispanic black.
Earlier work by the same researchers, published in a policy brief, identified rural-urban disparities in county-level premature death by racial and ethnic composition, with rural counties faring worse across all groups.
"Rural areas can be very diverse and when we discuss rural-urban disparities in health, we're missing part of the picture: there are significant racial differences in who has equitable access to good health in rural counties," says Henning-Smith. 
The researchers also point out that health and economic opportunities are heavily patterned by race and ethnicity — and have been since before the founding of the U.S. 
"To improve health for all rural residents, we need to address socio-economic opportunities — especially for rural counties with a majority non-Hispanic Black residents," says Henning-Smith. "We also need to address the historical trauma and discriminatory policies harming those rural residents who bear the brunt of health inequities."
For more information, read the RHRC's recent policy briefs on on rural health care racial and ethnic disparities:
Dying Too Soon: County-level Disparities in Premature Death by Rurality, Race, and Ethnicity
Differences in Preventive Care Among Rural Residents by Race and Ethnicity