The U.S. Food and Drug Administration (FDA) is proposing to ban indoor tanning for minors as physicians have seen an increase in melanoma cases among young adults in recent decades.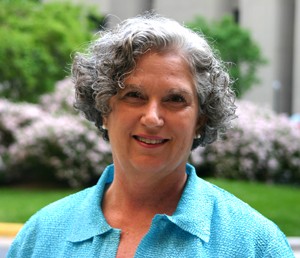 In a new study published in a journal of the American Medical Association (JAMA Dermatology), researchers from the School of Public Health examined age- and sex-specific associations between indoor tanning and melanoma to determine whether the tanning trend is driving the increase in cases, especially among younger women.
"My coworkers and I had data on actual indoor tanning use and melanoma occurrence from young men and women collected as part of an earlier study," says lead author DeAnn Lazovich, associate professor and member of the Masonic Cancer Center. "We re-analyzed our data according to sex and age to understand if indoor tanning was a likely factor in the trends."
The research findings reiterate indoor tanning is a likely contributor to the diverging trends among men and women under the age of 50.
Almost all women diagnosed with melanoma under the age of 30 reported the use of tanning beds, and were six times more likely to develop the disease than study participants that did not use indoor tanning beds.
Women between 30 and 49 years were still two to three times more likely to develop melanoma if they used indoor tanning beds compared to their non-tanning peers. This was most likely a result of the fewer overall tanning sessions reported in oldest women than the younger group, says Lazovich. The relationship among men was not clear, likely due to their less common tanning practices.
"An Australian study found similar results for young people who tanned indoors, but our study is the first to examine whether risks for melanoma differ by both age and sex," says Lazovich. "The youngest women, known to be the highest users of indoor tanning, are at a high risk of melanoma which reinforces public health efforts to ban indoor tanning during adolescence and discourage use among young adult women."
Despite its identification as a human carcinogen in 2009, indoor tanning continues as a popular activity among young women.
"In Minnesota, melanoma incidence rates have been rising more steeply in younger women than men, mirroring the national rates," says Lazovich. "The study population for these results were Minnesotans, showing this issue is especially relevant for residents of our state."
~ This post was originally published on the Academic Health Center's "Health Talk"