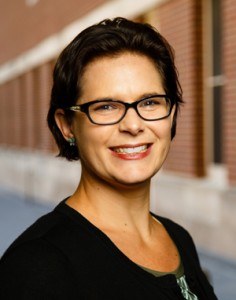 School of Public Health Associate Professor Katy Kozhimannil will join the editorial board of the journal Women's Health Issues starting in 2018.
"I am excited to be a part of shaping and guiding the content and quality of the published evidence that shapes the lives of women, families, and communities," says Kozhimannil. "The scientific discoveries and collaborative research published in Women's Health Issues are directly relevant to and used by policy-makers, clinicians, health plans, employers, administrators, researchers, and — importantly — women themselves."
Kozhimannil was selected by members of the Women's Health Issues leadership and editorial board based on her influential research examining maternal health topics including policy impacts on women's health, disparities in birth outcomes, rural obstetric care, and the effects of the opioid epidemic on mothers and babies.
As a member of the board, Kozhimannil said she'll have a voice in elevating the most influential, visionary research in the field — which is especially important as new, diverse perspectives emerge to inform efforts to improve equity in women's health. Specifically, Kozhimannil will work the journal's authors and reviewers to publish high-quality research, as well as participate in the selection of Editor's Choice articles and the annual Charles E. Gibbs Leadership Prize, recognizing excellence in research on women's health care or policy.