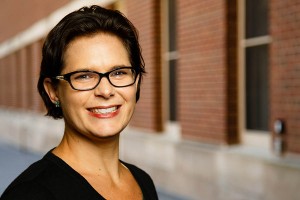 A new study from the School of Public Health shows that pregnant women who use opioids for nonmedical reasons also have a higher prevalence of mental illness, or co-occurring substance abuse.
The study was published in Women's Health Issues.
Associate Professor Katy Kozhimannil led this study and said the findings show just how complicated it can be to address the opioid epidemic.
"Many pregnant women using opioids have very complex needs. In order to properly address this epidemic, we have to look at the entire constellation of problems these women are facing," says Kozhimannil. "Mental illness and use of other substances like alcohol, tobacco, and marijuana are all dots that we need to connect to truly make inroads in combating the opioid epidemic."
Kozhimannil and her colleagues used 2005-2014 data from the National Survey on Drug Use and Health (NSDUH) and analyzed responses from 8,721 women who reported being pregnant when they completed the survey. The survey asked participants whether they used prescription opioids nonmedically, or "for the feeling it caused" within the last 30 days, or between 30 days and one year ago.
Just over 5 percent of pregnant survey respondents reported past-year nonmedical opioid use, and nearly 1 percent reported opioid use in the past month. Recognizing that 6 million U.S. women become pregnant each year, this implies that approximately 300,000 pregnant women each year use opioids before becoming pregnant, while more than 44,000 use opioids during pregnancy.
Further, the study showed that these pregnant women were much more likely than those who were not using opioids to also report using alcohol, tobacco, and marijuana and to report symptoms of depression or anxiety.
"This study reveals that there is a very vulnerable population of pregnant women with nonmedical opioid use who also have substantial needs for mental health support and substance use treatment," says Kozhimannil.
Chronic nonmedical opioid use during pregnancy is associated with an increased risk of preterm birth and other negative outcomes. Kozhimannil said the findings highlight the need for intervention both from clinicians and policymakers.
"Early recognition of nonmedical opioid use can allow for tapering prior to planned pregnancies. When detected during pregnancy, appropriate treatment for opioid dependence can effectively reduce its pregnancy-related health risks," says Kozhimannil. "This study's results emphasize the importance of targeted detection and treatment efforts that address the full range of needs that women have."