Grocery workers are essential workers who might be at greater risk of exposure to the virus that causes COVID-19. To better assess their risk, Professor Craig Hedberg from the University of Minnesota School of Public Health is leading a survey of Minnesota grocery workers to estimate how many have been infected with the virus since the pandemic began.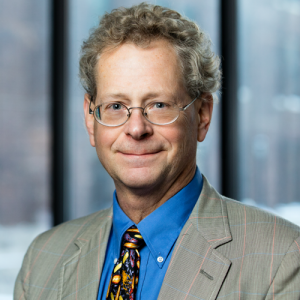 "We are aiming to recruit 1,000 grocery store workers by the end of December for a serosurvey, which is a test of blood samples to determine if they have antibodies to the virus that causes COVID-19," says Hedberg. "As of Dec. 16, we have enrolled 225 people from across the state."
Hedberg is a national expert in food safety, infectious disease outbreaks and surveillance, and public health preparedness.
Study participants must be 18 years or older and working in a Minnesota grocery store. Volunteers will have a free test kit mailed to their home so they can self-collect a blood sample. The acquired sample will then be mailed to a laboratory for testing. Individual antibody test results will be reported back to the participant. Individual results will not be shared with grocery stores.
"We plan to compare the overall results of exposure among grocery store workers with results of similar studies being conducted in other groups of people to better understand community levels of COVID-19 transmission across Minnesota," says Hedberg. "The findings will also help us understand how well infection transmission prevention measures put in place in grocery stores are working."

Hedberg plans to share the findings of the survey in a publicly available report for the Minnesota Department of Health, the study's funder, sometime in January. Participants and relevant stakeholder groups will receive a report explaining the findings as well. The study results may also be published in scientific journals if they seem significant and could benefit public health's response to the pandemic.
Sign up to participate in the study.
For more information, read the study flyer or email Professor Hedberg (hedbe005@umn.edu).