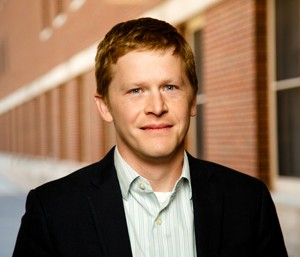 The expense of Medicare programs is an ongoing concern for Americans and many policymakers and researchers are working to reduce their cost without sacrificing patient care. A new study by the University of Minnesota School of Public Health shows that Medicare Advantage Plans may help by encouraging cost-efficient, post-hospitalization care without adversely affecting patient health.
The study, led by Assistant Professor Peter Huckfeldt and co-authored by Associate Professor Pinar Karaca-Mandic, was published in Health Affairs.
"Medicare Advantage Plans have an incentive to more actively manage post-acute care relative to health care providers seeing traditional fee-for-service Medicare patients," says Huckfeldt. "These benefits imply there may be room for improvements in efficiency and care coordination for fee-for-service Medicare patients."
Medicare Advantage Plans use a managed care model, where participants choose an approved private health plan and receive care primarily through an approved network of health care providers defined by the plan. The government pays health plans a monthly payment for covering enrollees and the plans are then responsible for paying providers. In theory, the approach encourages plans to care for patients in ways that are cost-efficient, coordinated, and encourage rapid recovery.
For people who chose the traditional fee-for-service Medicare plan, patients see a provider who accepts Medicare, and the government directly reimburses the providers for each individual test, treatment, or visit. Increasingly, these plans are viewed as a source for overspending because they lack incentives for providers to reduce costs or coordinate care.
To compare the performance of the two approaches, Dr. Huckfeldt compared the types and amount of post-acute care provided to Medicare fee-for-service and Medicare Advantage patients discharged from the same hospital after a joint replacement, stroke, or heart failure.
"We found that Medicare Advantage patients received less high-level post-acute care than fee-for-service patients," says Huckfeldt. "Specifically, Medicare Advantage patients were less likely to be admitted to more-expensive, higher-intensity inpatient rehabilitation facilities, and exhibited shorter length of stays in skilled nursing facilities, which are generally less expensive and provide lower intensity rehabilitation."
Additionally, Medicare Advantage patients appear to experience better outcomes than their fee-for-service Medicare counterparts, including lower rates of hospital readmission and higher rates of return to the community.
Huckfeldt suggests that future research should look at more direct measures of functional status of the patients following their care to see whether the more intensive post-acute care received by fee-for-service patients leads to greater functional improvements.
José Escarce from the University of California, Los Angeles, and Brendan Rabideau and Neeraj Sood from the University of Southern California co-authored the study.