Help us recognize this year's award recipients at the 14th annual Community Partners Celebration on Wednesday, November 1, 2017.
Star Award
Andriana Abariotes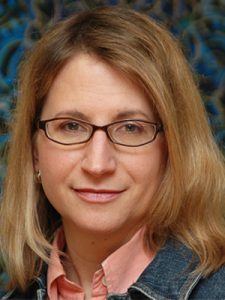 Executive Director, Twin Cities Local Initiatives Support Corporation (TC LISC)
Andriana Abariotes leads one of LISC's most creative and robust local offices, focused on supporting more collaborative approaches across neighborhoods and sectors including health, education and arts/culture; growing diverse leadership; and strengthening regional community economic development capacity. TC LISC annually invests $8-10 million in local community-based economic development partners and strategies, which leverages nearly $150 million in local redevelopment each year. To date, LISC has invested over $621 million in grants, loans and equity in the Twin Cities region, helping create over 14,000 units of affordable housing and 2.1 million square feet of commercial and community facilities, leveraging another $2.3 billion of investment in Twin City neighborhoods.
Ms. Abariotes serves as an advisor on several boards and task forces seeking to integrate strategies locally including the St. Paul Promise Neighborhood Advisory Board, the Community Resource Board for the Backyard Initiative, and the boards of directors for the Family Housing Fund and Twin Cities Community Land Bank. With over 25 years of experience, she draws from previous work with a range of organizations serving geographic, regional and cultural communities. She holds a B.A. from Macalester College and Masters Degree in Public Affairs from the University of Minnesota. In 2014, she was selected as a Bush Foundation Fellow. She lives in St. Paul with her husband and son.
Ms. Abariotes was nominated for a Star award by Professor Ira Moscovice for her partnership on the Interdisciplinary Research Leaders (IRL) program. The IRL is a joint effort of the Divisions of Epidemiology and Community Health and Health Policy and Management in the School of Public Health in collaboration with several external partners. Funding support for the IRL is provided by the Robert Wood Johnson Foundation with the goal of developing diverse teams of interdisciplinary research leaders across the country to help advance the vision of building a culture of health. Prof. Moscovice noted, "She has helped IRL to build productive bridges between the research and action-oriented community development communities in order to remedy health equity and improve the lives of people."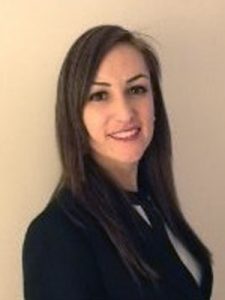 Monica Cruz Zorrilla
Community Affairs, Institute of Mexicans Abroad at Consulate of Mexico
Monica Cruz Zorrilla is responsible for the department of Community Affairs at the Consulate of Mexico in Saint Paul, overseeing program initiatives and providing services to over 15,000 individuals annually in the areas of health, education and community development in Minnesota, South Dakota, North Dakota and western Wisconsin. Her programming aims to inform and empower the Mexican and Latino community, many of which are new immigrants to the United States and face challenges in overcoming language, cultural and immigration status barriers in their day-to-day life. She provides literacy and adult education courses, scholarships to higher education, resources for DREAMERS and financial education opportunities. Ms. Cruz Zorrilla coordinates a health resource center at the Consulate in partnership with Saint Mary's Health Clinics and leverages over 50 partners to provide free or low cost screenings and services, as well as referrals and access to clinics.  She has collaborated with the Upper Midwest Agricultural Safety and Health Center's initiatives related to improving the health and safety of Latino dairy farm workers, advocating for its programs, sharing resources and engaging with stakeholders. Prior to her relocation to Minnesota, Ms. Cruz Zorrilla held various positions as a consultant and project manager in Mexico City and in London. She has a BA in International Relations and a Masters in Latin American Studies from the University of Cambridge.
Ms. Cruz Zorrilla was nominated by Professor and Division Head, Environmental Health Science, Bruce Alexander. He wrote, "Monica has been an excellent collaborator with the Upper Midwest Agricultural Safety and Health Center. Several of our projects and activities have focused on the importance of the new immigrant workforce in agriculture in the Upper Midwest and the challenges of ensuring they stay safe and healthy in their jobs. There is an additional challenge of understanding cultural and community dynamics related to this unique but vulnerable population. Monica has worked with the UMASH team to connect with the community and with the Consulate of Mexico. Through UMASH she has also helped the Minnesota Milk Producers Association deliver cross-cultural, bilingual management training to help dairy producers meet the needs of this workforce. Monica has been a great supporter of UMASH and of this new immigrant community."
Rebecca Polston
Certified Professional Midwife and Founder, Roots Community Birth Center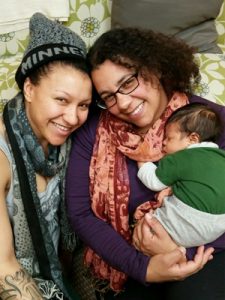 Founder of Roots Community Birth Center, Rebecca Polston is a Certified Professional Midwife (CPM). Originally from the DC area she came to MN in 1992 to attend college. Ms. Polston had a previous career as a community organizer working throughout Minneapolis. Later becoming a doula, she has been attending births in some capacity since 1998 and has been practicing as a midwife for 6 years. She established Roots Community Birth Center in North Minneapolis in 2015 to bring quality, expert, culturally-centered midwifery care to women of all backgrounds.
Ms. Polston was nominated for a Star award by Professors Rachel Hardeman and Katy Kozhimannil who have partnered with Rebecca Polston and Roots Community Birth center through the Robert Wood Johnson Foundation Interdisciplinary Research Leaders (IRL) program to document the best practices for culturally centered, community-connected prenatal care and investigate how this type of care can disrupt the link between racism and birth outcomes.
They write, "We are so excited to continue building this partnership with Rebecca. Research can't be done effectively without community voices, and all too often those voices are not at the table. In the IRL program, we are bringing community partners like Rebecca directly into the project design and addressing urgent issues in real time."
Robert A. Stevens, MHA '83
Transition Officer, Ridgeview Medical Center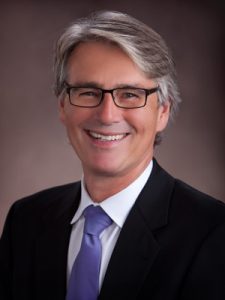 Robert "Bob" Stevens has been in health care administration for 40 years. After serving as President and CEO of Ridgeview Medical Center for 21 years, Stevens retired from that position in July 2017. Currently, he is serving as Ridgeview's Transition Officer.
Mr. Stevens has a Masters in Healthcare Administration from the University of Minnesota. In 1993 he was recognized by the Healthcare Forum as one of the country's emerging leaders in healthcare and, in 2008, was one of 20 to receive the University of Minnesota, School of Public Health's Annual Service Award. Mr. Stevens has held numerous health care positions throughout his career including executive director of the first healthcare cooperative in the United States and has been an advisor/mentor to many early stage health care companies. He has also provided health care consulting services for the United States government in Slovakia, Russia and Singapore.
Mr. Stevens currently serves on the Board of Directors for Charter Bank of Eau Claire, Gravie Inc. (a private health insurance exchange), the American Hospital Association Region 6 Policy Board and the Board of Trustees for Minnesota College of Osteopathic Medicine. He has previously served on the Boards for Bloom Health Inc., Institute for Clinical Systems Improvement and Citizens Bank.
About Ridgeview Medical Center
Ridgeview Medical Center is an independent, nonprofit, regional health care system serving the southwest metro region of the Twin Cities. Its network includes three hospitals—located in Waconia, Arlington and Le Sueur—a multitude of primary and specialty care clinics, emergency services and specialty programs, a nursing home, independent living apartments and Two Twelve Medical Center in Chaska—a free-standing 24/7 emergency and urgent care facility with multispecialty clinics and services. For more information, visit www.ridgeviewmedical.org or www.twotwelvemedical.org.
Ridgeview serves a population of approximately 300,000 people, primarily from a six-county service area of Carver, Sibley, Le Sueur, southern Wright, western Hennepin and eastern McLeod. Ridgeview is one of the largest employers in Carver County, with more than 1,900 employees and 500 volunteers. For more information about Ridgeview Medical Center, visit www.ridgeviewmedical.org.
Mr. Stevens was nominated by Professor and MHA Program Director, Jean Abraham.
Roxanne J. Williams
Director of Nutrition Services, Eastern Carver County Schools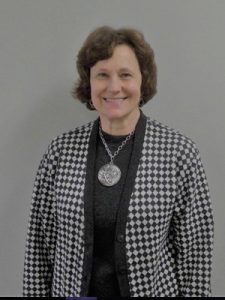 Roxanne Williams is a registered and licensed dietitian with over 40 years experience providing nutrition leadership in six school districts and at the Minnesota State Department of Education. Through her career, she has exemplified her commitment to the health and well-being of children in the public school system. Not only has she strived to provide the most nutritious foods to children and adolescents, she has done this while attaining positive budget balances, a true challenge when operating public school nutrition programs.
Roxanne has served as a preceptor of the School of Public Health's Public Health Nutrition students for many years. Since the Coordinated Masters Program, which aims to train future public health dietitians, started in Fall 2008 Roxanne has served as preceptor and mentor to students every Fall and Spring semester. Aida Miles, who nominated Ms. Williams, wrote, "students consistently rate Roxanne as one of the best preceptors and mentors they have had during their training. She takes the time to orient them, gives them tasks and projects that challenge them, takes them to meetings and conferences, answers their many questions, and supports them in their future careers. Roxanne is the type of preceptor who agrees to work with a student whether or not it is convenient to her, she works with students throughout the year regardless of her work load. She sees student training and development as a welcome responsibility, as she knows that she is training the next generation of practitioners. As a program director who continuously seek the assistance of professionals to train and mentor students, I can say that Roxanne exemplifies what giving-back to the profession is all about."
Agency Award
Metropolitan Council Environmental Services – Water Supply Planning Unit
Few of us living in the land of 10,000 lakes would suspect that we need to be concerned about water supply. However, our region's biggest source of water — groundwater — is limited. In some areas, this resource is being stressed by a growing population, more business and industry, and a changing environment. The important work by the Metropolitan Council Water Supply Planning Unit helps assure an ongoing supply of sufficient quantity and quality of clean reliable water for our community.
The Minnesota Technical Assistance Program (MnTAP) in the Division of Environmental Health Sciences has enjoyed a successful, supportive relationship with the Metropolitan Council Water Supply Planning Unit working together to address metro-area needs for industrial groundwater impact awareness and conservation. The launch of the industry focused technical assistance began in 2012 with MnTAP being charged with analyzing metro-area private industrial well water use, identifying industry barriers and opportunities, conducting technical water conservation site assessments, and designing and implementing summer internships focused on groundwater conservation.
The Metropolitan Council Water Supply Planning Unit has partnered with MnTAP to support research as well as deliver site assessments and intern projects at more than 40 metro businesses between 2012 and 2017.  These businesses received recommendations from MnTAP staff and student interns. Suggestions helped these Minnesota businesses save money, improve production efficiency, reduce their environmental impact and improve working conditions. This partnership provided 19 students the opportunity to work with MnTAP's scientists and engineers to gain real-world, hands-on experience in businesses around the Seven County area.
Impacts from this work include:
Proposed water conservation of 250 million gallons of water per year
Actual implementation of 90 million gallons per year water conservation
Additional annual environmental impacts include:
70,000 therms of natural gas conserved
400,000 pounds of waste reduced
Savings of $800,000 per year
The Metropolitan Council Environmental Services Water Supply Planning Unit was nominated for the Community Partner Agency Award by Paul Pagel, MnTAP.
Global Partner Award
Division of Public Health, KS Hedge Medical Academy, Nitte University, Mangalore, India
The Division of Public Health of the KS Hedge Medical Academy at Nitte University is being recognized as the University of Minnesota School of Public Health's 2017 Global Partner Awardee. The Nitte Winter School launched in January 2017. Through this program, U of M School of Public Health students gain exposure to global public health topics by studying and working alongside Nitte students in rural coastal districts in the South Indian state of Karnataka.
While two students from Minnesota had originally intended to attend the 2017 Nitte Winter School, two other SPH students were welcomed into the program at the last minute when their exchange program host site fell through. While attending the Winter School, the U of M students participated in a joint academic program (course work and practical experience) on "Health System in India & Care of Women."
School of Public Health CFO/CAO Joe Weisenburger nominated Nitte University for the global partner award. "This type of partnership furthers our mission of improving public health around the globe. What makes a good partner? Collaboration from both sides. This is truly an equal partnership in all senses of the word."
The Nitte Winter School will once again take place in 2018 and will welcome up to eight students from the University of Minnesota. This year's Nitte Winter School will focus on issues surrounding tobacco, which is a leading preventable cause of death, and leading risk factor for major Non-Communicable Diseases (NCDs) killing nearly six million people worldwide each year. India is the second largest consumer of tobacco globally, and accounts for approximately one-sixth of the world's tobacco-related deaths.
The program incorporates the health profile of the rural population and the existing public and private health care system in rural areas. In addition, the program intends to give an insight on the socio-economic profile, health profile, disease profile and living conditions of people living in rural India.
Weisenburger says, "Through this program, Minnesota students have made lifelong connections that will benefit their careers in public health and the impact they will make on a global scale. We are truly grateful to our global partners at Nitte University."