Food insecurity, which is the lack of enough food for a healthy lifestyle, is a rising crisis in America made worse by the continuing pandemic. School of Public Health Assistant Professor Katherine Arlinghaus and Professor Melissa Laska recently outlined the need for more food insecurity research that looks specifically at how it's intertwined with parent feeding practices in a paper published in the International Journal of Environmental Research and Public Health.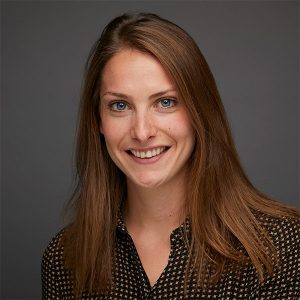 "When we think about families and food availability, many people think of it in terms of the options parents have for getting food to feed their children," says Arlinghaus, lead author of the paper. "But current or prior experiences with food insecurity can also greatly influence the behaviors and practices parents use to feed their children, which can have long-term consequences for everyone."
Arlinghaus has outlined a key area of research examining the intergenerational transmission of food insecurity.
"There's considerable evidence that suggests that experiencing food insecurity as a child alters how individuals will behave as adults and feed their own children," says Arlinghaus.
For example, recent studies have shown that parents in households experiencing food insecurity during the pandemic have begun to increase how often they pressure their kids to eat and clean their plates — regardless of if they're full.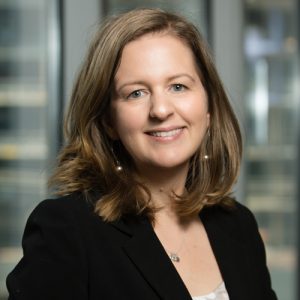 "This practice could harm the ability of kids to self-regulate how much food they eat, eventually leading to weight-management problems or poor diet quality." says Arlinghaus.
In addition to understanding feeding behaviors when facing food insecurity, the researchers say it's important to explore the emphasized role mothers play in providing food for their children, the societal expectations and stigma parents face, and the ways underlying structural factors, such as income and where people live, limit their opportunity to acquire enough food. 
Arlinghaus says it's also important to gain a greater understanding of what healthy parent feeding practices look like. 
"A deficit focus on how not to feed their children can contribute to parents feeling guilty or anxious. Emphasizing positive feeding practices is important to avoid placing blame on parents and gives parents actionable steps to focus on." says Arlinghaus. 
The researchers say in-depth research into parent feeding practices will be needed to reframe policies, programs, and interventions to address the food insecurity and help people even after a period of crisis is over.
"SNAP and WIC programs are great opportunities for intervention because in addition to providing food assistance, these programs also have an education component through which information about healthy parent feeding practices could be provided," says Arlinghaus.
The findings will also be important for child health providers working with families in order to help everyone understand the factors leading to food insecurity and the decisions parents make in responding to it.
Arlinghaus is currently working on a project evaluating training some childcare workers in Minnesota receive to identify families that may be in need of food assistance and provide them with information on how to enroll in government support programs.