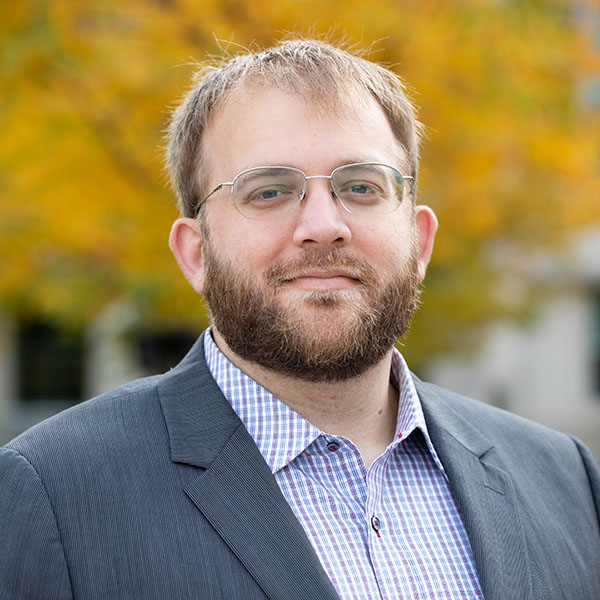 Two years into the pandemic, people working in public health have finally been able to get extended family members to understand what they do for a living. Although no one would have chosen COVID-19 to fuel the field's new-found recognition, the pandemic turned out to be the catalyst for a once-in-a-generation increase in funding to address gaps in the public health system that have been evident to experts for years, such as a workforce that has lost up to 20% of its members since 2008. The American Rescue Plan, signed into law on March 11, 2021, will provide $7.6 billion for establishing, expanding, and sustaining a public health workforce.
To take advantage of this investment and facilitate the building of partnerships both within and outside the University, the University of Minnesota School of Public Health (SPH) has added a center to its portfolio of public health workforce initiatives. SPH launched the Center for Public Health Systems (CPHS) to conduct field-defining public health systems research and to provide technical assistance and other services to support public health departments. The center does not train public health workers or students; rather, it supports governmental health departments in assessing the impact of public health in their communities, strengthening their organizational performance, and translating research findings to support change.
"We're entering a new era where we have the unprecedented opportunity to make headway on the public health challenges that need sustained attention, such as achieving health equity and battling climate change," says Tim Beebe, SPH interim dean. "Now is the time for our school to bring all assets to bear on these issues and the SPH Center for Public Health Systems, with its focus on increasing the effectiveness of public health departments and agencies, can make a significant difference. It is an exciting complement to our school's already strong base of workforce development initiatives."
CPHS provides direct service to health departments across the U.S. with technical assistance and evaluation work. Affiliated faculty and staff also conduct innovative research on public health workforce, finance, infrastructure, and policy both on the national level and in collaboration with Minnesota's public health system. It is a highly collaborative initiative that includes faculty and students across disciplines from every SPH division and, currently, from the School of Nursing, Department of Sociology, and the Minnesota Population Center.
A workforce in need of support
The U.S. has 2,543 local health departments, 50 state health agencies, and several hundred tribal or territorial health agencies. They, in turn, work with thousands of nonprofit and local community organizations.
"Public health infrastructure is what supports public health practitioners and the public health enterprise in keeping people safe and improving population health," says CPHS Director JP Leider. "Getting those systems into the best shape possible is the goal of the center."
The consequences of not having a sustainable and efficient public health system are often on full display.
"Public health has seen chronic underinvestment on a national scale and the results of that have been evident throughout the COVID-19 response," says Leider. "We were not as ready as we should have been. The U.S. has terrible health outcomes, especially for disadvantaged communities and communities of color. But the twin pandemics of COVID-19 and systematic racism have created a new moment for public health. It's not just the new funding that will make our mission more possible, but also because we can see so clearly the consequences of what happens when we don't invest in public health."
States across the country are wanting to support their health departments as they continue to respond to COVID and start recovering from the pandemic. CPHS is well positioned to support SPH faculty and staff in competing for these new funds. SPH approved the center only one year ago and it has already won more than $9.5 million in grants and contracts. One of those contracts is to lead phase two of an effort called "Staffing Up," which will develop a national estimate of workforce staff needed to perform foundational public health services. Leider was a technical lead of the first phase of the initiative, which found that at least 80,000 new full-time employees are needed at state and local public health departments to deliver the bare minimum of public health protections and services. This number has been highlighted by Centers for Disease Control and Prevention Director Rochelle Walensky, among others, as a starting place for creating a sustainable 21st century public health workforce.
In addition to the national work of the center, faculty and staff are partnering with practitioners across Minnesota to assess workforce needs in the wake of the pandemic. Through a grant from the U.S. Department of Health and Human Services, CPHS is working with the Local Public Health Association of Minnesota and its members to discern what public health positions might be needed across the state post-pandemic. CPHS is also helping to lead the effort around the Minnesota Public Health Corps training program, which Americorps recently awarded to SPH, that places volunteers in year-long positions in public health departments, creating a pipeline for new leaders to join the field.
Rachel Schulman, the center's administrative lead, has worked in public health preparedness and public health practice for the last decade. Schulman hopes the center's dual focus — working within Minnesota and nationally — will build on SPH's public health practice portfolio and highlight work with practitioners already being conducted across the school.
"Faculty and staff across SPH have long worked with public health practitioners, especially in these last two years during the COVID-19 response," says Schulman. "Our hope is that CPHS can help position SPH to compete for resources that enhance our ability to support and improve the practice of public health within Minnesota and across the U.S."