A new National Institutes of Health (NIH) clinical trial, called ITAC, is being conducted by the School of Public Health. The trial will test the safety, tolerability and efficacy of a highly concentrated solution of antibodies called hIVIG (hyperimmune intravenous immunoglobulin) that neutralizes SARS-CoV-2, the virus that causes COVID-19, when given with remdesivir compared to remdesivir alone. Remdesivir is a broad-spectrum antiviral that is currently recommended for treating certain hospitalized patients with COVID-19. An earlier trial showed that those who received remdesivir had a statistically significant shorter time to recovery compared to patients who received a placebo.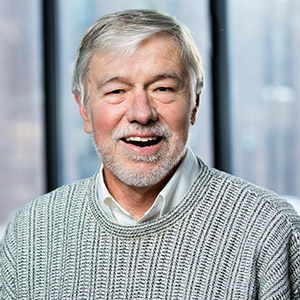 The solution being tested contains antibodies from plasma (the liquid portion of blood) donated by healthy people who have recovered from COVID-19. The antibodies in the solution are highly purified and concentrated so that it contains several times more neutralizing antibodies than typically found in the plasma of people who have recovered from the illness.
Study investigators hypothesize that giving people anti-coronavirus hIVIG before the body makes a protective immune response on its own could augment the natural antibody response to the virus, thereby reducing the risk of progression of COVID-19.
ITAC enrolled its first patient on October 8 and will eventually enroll 500 hospitalized adults age 18 or older who provide informed consent, have had COVID-19 symptoms for 12 days or fewer, and do not have life-threatening organ dysfunction or organ failure. Enrollment will occur in 50 to 75 sites in Africa, Asia, Europe, North America and South America. In Minnesota, Hennepin Healthcare and the Minneapolis VA Health Care System will be part of the trial.
Study participants will be assigned at random to receive infusions of either anti-coronavirus hIVIG and remdesivir or a placebo and remdesivir. Neither the participants nor the study team will know who is receiving which treatment regimen. The ITAC study participants will be followed for 28 days.
An independent data and safety monitoring board (DSMB) will review interim safety and efficacy data to ensure patient well-being and safety as well as study integrity.
The trial is being conducted by the NIAID-funded International Network for Strategic Initiatives in Global HIV Trials (INSIGHT) at the University of Minnesota School of Public Health (SPH). NIAID is the National Institute of Allergy and Infectious Diseases, which is part of NIH. While INSIGHT was established to conduct large, global clinical studies on HIV, it has been involved in clinical trials of treatments for other infectious diseases since 2009.
"ITAC is a global collaboration involving five INSIGHT international coordinating centers in Bethesda, Copenhagen, London, Sydney, and Washington D.C., and four manufacturers of hIVIG: CSL Behring, Emergent BioSolutions, Grifols Therapeutics, Inc., and Takeda Pharmaceuticals," says Jim Neaton, leader of INSIGHT and a professor in SPH. "The protocol will provide evidence on the efficacy of anti-coronavirus hIVIG and potentially identify a treatment to slow the progression of COVID-19."
The trial is also known as INSIGHT 013, and the protocol chair is Mark Polizzotto, head of the Therapeutic and Vaccine Research Program at The Kirby Institute at the University of New South Wales, in Sydney, Australia.
The INSIGHT leadership group and statistical and data management center is housed at the Coordinating Centers for Biometric Research (CCBR) in the School of Public Health Division of Biostatistics. CCBR is also conducting several other COVID-19 studies for NIAID. Over the last 30 years, CCBR, through INSIGHT and other NIAID-funded work, has investigated treatments for HIV and influenza, and vaccines and treatments for Ebola, changing the way these diseases are managed across the globe.