By age 18, one in three children in the US are involved in a child-protective services (CPS) investigation of child abuse or neglect. But the focus of these CPS investigations is not evenly distributed across populations. Black children, for example, have twice the incidence of CPS involvement as white children, and families in poverty have almost six times the rate of CPS involvement as families who do not live in poverty.
Despite the large number of affected children and the glaring inequities in CPS involvement, the circumstances that trigger reports of child abuse and neglect are not well understood, especially among healthcare providers who are required to report child abuse and neglect. This is particularly true for child neglect. Defined as the failure of a caregiver to provide needed food, clothing, shelter, medical care, education, or appropriate supervision, child neglect is the most common reason healthcare practitioners file reports to CPS, but in many instances, it can be difficult to distinguish from poverty.
A new study from the University of Minnesota School of Public Health (SPH) will address these gaps by investigating why healthcare staff report instances of neglect to CPS.
"A child may arrive at a hospital without a winter coat or a car seat. Is this a case of neglect, or does the child's family lack the resources to adequately provide clothing or other necessities to their child?" asked SPH Associate Professor and study lead Susan Mason. "This study is an opportunity to determine which healthcare institutions have developed guidance about reporting, and identify the type of information they're providing staff to help guide these reporting decisions."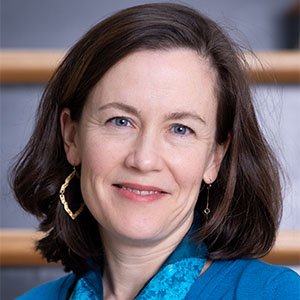 "Healthcare providers and staff are mandated reporters, meaning they are legally required to report abuse and neglect of children," Mason continued. "But without a straightforward way to define the situations that should or should not be reported, healthcare staff rely on more subjective factors, which can open the door to racial and class biases in reporting."
The researchers will explore whether a substantial number of neglect reports are made due to lack of basic necessities for children, and the proportion of these that CPS screens out or deems not to be neglect. Even reports that are later screened out or deemed not neglect by CPS can cause lasting damage by eroding the trust families have in their healthcare providers or by leading to unnecessary and disruptive interventions.
To help find alternatives to CPS involvement, the study will also examine practices that healthcare providers could adopt in cases where a lack of basic necessities due to poverty is the major concern.
"This is an opportunity for a discussion across healthcare institutions about when, exactly, to file  neglect reports, and how CPS reports of possible neglect could be handled differently," said Chelsea Weinstein, lead clinical social worker at Children's Minnesota and co-principal investigator on the study.  "We are going to explore practices that healthcare systems might adopt to help families meet basic needs without unnecessarily involving CPS."
The study is expected to be completed by summer of 2024. Results will be published in a peer-reviewed journal article, and also shared with local hospitals, clinics, and other healthcare providers. The study authors are also working with the U of M's Center for Advanced Studies in Child Welfare to disseminate findings to people working in the CPS system.
Funding for the study was provided by the Child Health Collaborative Grant, jointly sponsored by the UMN Department of Pediatrics, Children's Minnesota, and the Clinical and Translational Science Institute Award Number UL1TR002494.