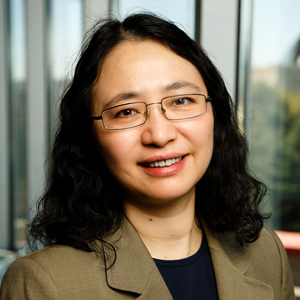 Each year, thousands of Americans die from rapid internal bleeding triggered by ruptured abdominal aortic aneurysms (AAA), which are enlarged sections of the heart's aorta artery where it passes through the belly.
AAAs are up to 85 percent fatal and University Minnesota School of Public Health (SPH) Associate Professor Weihong Tang is researching how to detect them early and save lives.
Tang's latest study determined risk factors associated with AAAs using data from the Atherosclerosis Risk in Communities Study, a 24-year heart health study that SPH helped initiate.
The study was published in the American Heart Association journal Arteriosclerosis, Thrombosis, and Vascular Biology.
In particular, Tang looked at cardiovascular risk factors for people who are middle-aged and their association with a higher lifetime risk of the aneurysms.
Her study found that 1-in-17 people in the general public are at risk for AAAs, and the risk for current smokers increases to 1-in-9. If people quit smoking, their lifetime risk of developing a AAA goes down by nearly 30 percent.
Physical traits associated with increased risk of a AAA were white race, male gender, greater height, and elevated LDL or total cholesterol.
For women who smoke, the lifetime risk of the condition was found to be close to that of males as well.
"Physicians need to start paying similar attention to the risk factors for this disease in women," says Tang. "They should be monitoring female current smokers for the occurrence of AAA as they do in males who have ever smoked after they pass middle age."
Tang recommends that additional research should focus on identifying risk factors that predispose AAAs to rupture, and searching for measurable conditions or substances in the body, known as biomarkers, that point to the existence of the disease.