School-based mental health providers (SBMHPs) — including social workers, psychologists, and counselors — are an untapped resource for supporting families during this time of school closures and distance learning.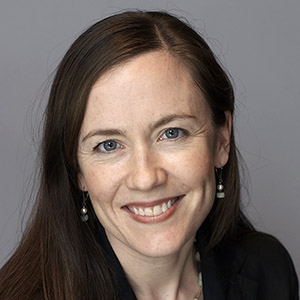 Led by Susan Mason, an assistant professor in the School of Public Health, this study aims to establish the acceptability and preliminary efficacy of two brief SBMHP-provided interventions that could be widely disseminated and quickly deployed by schools to improve family wellbeing.
"Children rely on schools for structure, a sense of belonging, and support. COVID-19-related closures of schools across the country are likely to trigger serious negative impacts for children's sense of belonging, children's engagement with school, parent-child interactions, and both parent and child mental health," says Mason. "It is crucial to rapidly mobilize strategies to protect children's academic engagement and parent-child mental health."
The two interventions that will be evaluated can be offered to students in grades K-5 and their parents. The first intervention is designed to address COVID-related disruptions to the sense of belonging and engagement children experience at school, by enlisting SBMHPs to connect directly with children in an evidence-based protocol to establish, maintain, and/or restore strong relationships with them.
The second intervention is designed to address disruptions to family systems that arise from restricted movement, economic uncertainty, and other stressors caused by the COVID-19 crisis.
The goals of this study are to:
assess parent and SBMHP perceptions of the acceptability and efficacy of each intervention
refine intervention protocols
explore changes in parent and child mental health, family stress, and child academic engagement between the interventions.
This project is supported by the UMN Campus Public Health Officer's Rapid Response Research Grants program, which support University of Minnesota faculty to catalyze and energize small-scale research projects designed to address and mitigate the COVID-19 virus and its associated risks.
This story was republished with permission from the University of Minnesota Office of Academic Clinical Affairs.